Your Aventura Mortgage Realtor Partner
We at ABSM are looking to partner with real estate agents in Aventura who want their clients given the best possible mortgage experience. With our team of highly skilled and experienced professionals, we can and will help agents throughout the Aventura area close significantly faster by processing loans quickly so they can focus on what's important: selling homes!
ABSM is proud to be a leading mortgage provider in Aventura, South Florida, and the rest of the US! We have been in business since 1995 and have helped countless home buyers secure the home of their dreams. Our mortgage loan products are some of the most competitive in the market and our team is committed to providing excellent customer service. We know that buying a home is one of the biggest decisions your clients will make, and we will work with them every step of the way to ensure that they get the best possible mortgage loan for their needs. If you are an Aventura real estate agent looking for a mortgage realtor partner you can rely on, look no further than ABSM.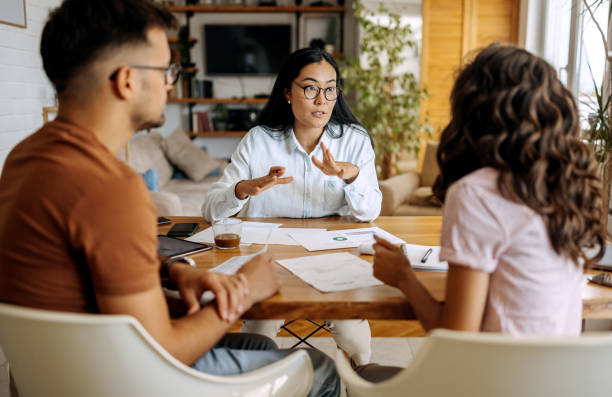 Close Sales Faster
Aventura real estate agents who use ABSM are able to close deals faster than those who don't. With ABSM's mortgage loan services and team of highly skilled MLOs, Aventura real estate agents can get their clients the mortgage terms they need to close on a property quickly and efficiently.
Networking Opportunities
As a mortgage realtor partner with ABSM in Aventura, you'll have access to a wide network of professionals who can help you grow your business and assist your clients. You'll be able to meet other mortgage realtors, loan officers, and title companies, and learn about the latest industry news and trends. You'll also have access to exclusive events and seminars, where you can learn from the experts and network with other professionals. As a mortgage realtor partner with ABSM in Aventura, you'll have everything you need to take your business to the next level.
Program Highlights 
ABSM offers several mortgage programs that can help you purchase a home in Aventura. Our programs include conventional loans, FHA loans, and VA loans and more. Our mortgage programs are designed to make homeownership attainable for all buyers so your clients can make their dream home truly theirs. We offer a multitude of programs to ensure that we can service your clients' mortgage needs no matter what their situation may be. Some of the most popular mortgage program available to our clients include:
Conventional Loans
Whether your clients are looking for a conventional loan in Aventura, Florida to purchase their first home or looking to buy a secondary property, ABSM has the right solution. Our experienced team will work closely together with you and your client so we can find just what's best suited specifically tailored towards meeting all needs.
No upfront mortgage insurance

Competitive interest rates

A minimum credit score of 620

National loan limit of $647,200

Primary, secondary, or investment properties
FHA Loans
ABSM is proud to offer FHA loans in Aventura, as they provide an opportunity for families who may not be able to meet the criteria of a conventional loan or are a first-time homebuyer looking for more favorable terms. The interest rates on these types of mortgages are extremely competitive and flexible credit requirements make this option very attractive to buyers looking to move into their dream home.
As little as 3.5% down payment

Less than perfect credit score

Flexible debt to income ratios
So Why Choose ABSM To Be Your Mortgage Realtor Partner In Aventura?
Searching for a mortgage loan partner that will care about your clients? Look no further than ABSM. We're proud to serve the community in Aventura and offer various products, including loans tailored just right for them! We're committed to looking out for you and making sure that your clients' mortgage, and helping you close each sale with ease.
Build with a Mortgage Realtor Partner in Aventura
The ABSM team is eager to connect with real estate agents in Aventura and be their mortgage partner of choice. Our mortgage experts are available 24/7, 365 days a year for those that need it most! Contact us today so we can get started on building our partnership together.
Our Service Area