Your Coral Gables Mortgage Realtor Partner
ABSM is looking to form beneficial partnerships with local Coral Gables realtors. As a mortgage realtor partner in Coral Gables, Florida, we highly value the relationships that can be built between mortgage lenders and realtors. Partnerships formed between mortgage lenders and realtors are one of the best ways to close deals quickly and make clients happy. Our team of licensed mortgage lending officers works with a number of clients each day, processing and assisting prospective home buyers secure their loan faster than anywhere else. If you're a realtor in Coral Gables, Florida, or the surrounding South Florida area, we're the mortgage realtor partner that is ready to build a beneficial relationship for both parties. 
Being a mortgage realtor partner in Coral Gables, we can help you form a number of different mortgage packages that best fit the needs of your clients when they are ready to purchase a home. We pride ourselves on providing open and transparent communication with both you and your clients. Contact ABSM today to see how we can better serve clients together.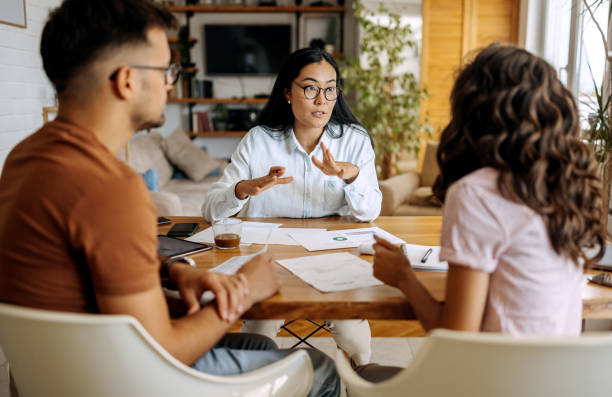 Close Sales Faster
As a coral gables realtor, you know that time is of the essence when it comes to closing a sale. Every day that goes by without a sale is another day that you're falling behind your competition. That's why you need ABSM in your corner. ABSM' leading mortgage loan services help Coral Gables realtors close sales faster than ever before. Never let other realtors get out in front of you again with ABSM by your side.
Networking Opportunities
As the leading mortgage lender in South Florida, ABSM is proud to be the mortgage realtor partner in Coral Gables of choice. We recognize the benefits that come with forming strong beneficial relationships with realtors for everyone involved. One of the biggest benefits is the ability to form a strong shared network that both parties are able to fully utilize.
Each party will be able to recommend new clients, contractors, and various trusted local connections and resources to best assist our mutual clients time and time again. The potential impact of forming these kinds of relationships is huge. Not only does it provide an opportunity for each business to grow, but it also strengthens the local community as a whole.
Here at ABSM, we're eager to form new partnerships with realtors in Coral Gables looking for a mortgage lender that can deliver time & time again. Our team of highly experienced MLOs are confident that they can elevate your real estate business the moment we get to work together.
Program Highlights 
At ABSM, we understand that each client has unique needs. That's why we offer several mortgage loan programs to best match your clients needs. From very inviting FHA loan terms to competitive conventional mortgage loans, we have what your clients need to secure their dream home. Our mission is to ensure that your Coral Gables clients are able to secure their dream home, and help you close on each and every opportunity that comes your way.
Some of the most popular mortgage program available to our clients include:
Conventional Loans
Conventional loans are for borrowers with excellent credit. These loans are advantageous due to the low-interest rates they offer. We're able to meet and exceed the competition, ensuring your clients receive the best loan terms possible.
-No upfront mortgage insurance

-Competitive interest rates

-A minimum credit score of 620

-National loan limit of $647,200

-Primary, secondary, or investment properties
FHA Loans
As an approved FHA lender, we're able to provide financing options that are ideal for first time home buyers and those who need assistance with their initial down payment. If you find yourself with a client in Coral Gables that would benefit from an FHA loan, ABSM has you covered.
-As little as 3.5% down payment

-Less than perfect credit score

-Flexible debt to income ratios
VA Loans
VA loans were created in order to create a military loan guarantee program to help qualified service members purchase a home. ABSM is proud to be a qualified VA lender, assisting service members across the country find the right home for themselves and their families.
-Zero down payment

-No mortgage insurance

-Competitive interest rates
So Why Choose ABSM To Be Your Mortgage Realtor Partner In Coral Gables?
Since we first opened our doors, we've dedicated ourselves to providing home buyers with the best mortgage loan options available so they could walk away with their dream home—and that's still the case today. With ABSM as your mortgage partner in Coral Gables, you can rest assured knowing that you have a team readily available to get to work for your clients. With highly knowledgeable and skilled mortgage lending officers, we can process their mortgage loans with efficiency that's unmatched by any other mortgage lender in South Florida.
Build with a Mortgage Realtor Partner in Coral Gables
The ABSM team is eager to connect with real estate agents in Coral Gables and be their mortgage partner of choice. Our mortgage experts are available 24/7, 365 days a year for those that need it most! Contact us today so we can get started on building our partnership together.
Our Service Area