Your Cutler Bay Mortgage Realtor Partner

ABSM is seeking to form new mortgage realtor partnerships in the Cutler Bay area. ABSM offers a wide variety of mortgage products and services, and we are confident that we can provide home buyers in Cutler Bay with the best possible options. We are committed to providing our partners with the highest level of service and support, and we believe that forming new partnerships in this area will allow us to better serve the needs of homeowners in Cutler Bay. If you are a mortgage realtor in the Cutler Bay area and you are interested in forming a partnership with ABSM, please contact us today.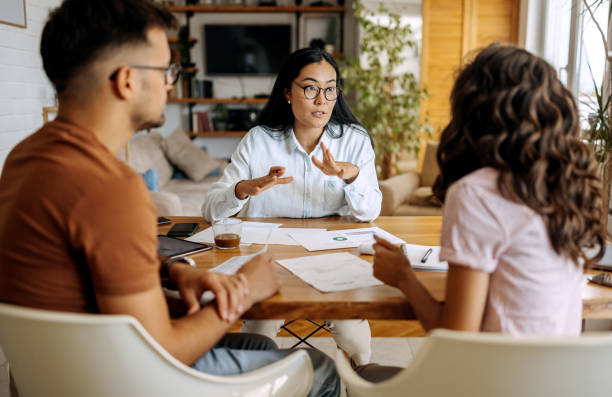 Close Sales Faster
ABSM has helped countless realtors close sales faster in Cutler Bay with their mortgage options. ABSM offers a variety of mortgage options that are tailored to the needs of your clients and their buying wants, needs, and habits. ABSM's mortgage options are designed to help realtors close sales faster and more efficiently. ABSM is the perfect partner for realtors in Cutler Bay who are looking to close sales faster.
Networking Opportunities
ABSM is proud to offer its realtor partners a robust network of home buying professionals in Cutler Bay. Our team of experts can help you by supporting your sales process through a number of facts. We also offer a wide range of financing options, so you can be sure your clients will be able to get the best possible deal on their new home. ABSM is the perfect partner for any realtor looking to provide their clients with the best possible service.
Program Highlights 
ABSM is proud to offer a variety of mortgage loan options to residents of Cutler Bay. Whether your client is a first-time homebuyer, looking to downsize, or interested in investment property, we have a loan that's right for them. Our team of experienced mortgage professionals will work with you to find the best possible solution for their unique situation. We offer competitive rates and flexible terms, so you can be confident that you're getting the best possible deal. Contact us today to learn more about our mortgage loan options and how ABSM can help your clients achieve their homeownership goals.
Some of the most popular mortgage program available to our clients include:
Conventional Loans
Conventional home loans often offer more flexible terms and lower interest rates than government-backed loans. Whether you are a first-time homebuyer or an experienced homeowner, ABSM can help you find the right conventional home loan for your needs. Contact us today to learn more about our conventional home loan options in Cutler Bay.
-No upfront mortgage insurance

-Competitive interest rates

-A minimum credit score of 620

-National loan limit of $647,200

-Primary, secondary, or investment properties
FHA Loans
ABSM is pleased to offer FHA loans to qualified borrowers in Cutler Bay. FHA loans are a great option for those who may not have the best credit history or the largest down payment, as they only require a 3.5% down payment and have more flexible credit requirements than conventional loans. ABSM is committed to helping our clients find the best possible loan options, and our team of experienced loan officers will work with you to find a loan that meets your needs and fits your budget. Contact ABSM today to learn more about our FHA loan program and how we can help you finance your dream home.
-As little as 3.5% down payment

-Less than perfect credit score

-Flexible debt to income ratios
VA Loans
VA loans were created in order to create a military loan guarantee program to help qualified service members purchase a home. ABSM is proud to be a qualified VA lender, assisting service members across the country find the right home for themselves and their families.
-Zero down payment

-No mortgage insurance

-Competitive interest rates
So Why Choose ABSM To Be Your Mortgage Realtor Partner In Cutler Bay?
ABSM is a top choice for mortgage realtor partners in Cutler Bay. We have a proven track record of success, and our team is dedicated to providing the best possible service to our clients. We have a wide range of experience in the industry, and we are able to work with a variety of different lenders. This means that we can find the best possible mortgage solution for your needs. ABSM is also committed to providing your clients with the lowest possible interest rates. We understand the importance of getting the best deal on your client's mortgage, and we will work tirelessly to ensure that you get the best rate possible.
Build with a Mortgage Realtor Partner in Cutler Bay
The ABSM team is eager to connect with real estate agents in Cutler Bay and be their mortgage partner of choice. Our mortgage experts are available 24/7, 365 days a year for those that need it most! Contact us today so we can get started on building our partnership together.
Our Service Area