Your Doral Mortgage Realtor Partner
ABSM is a mortgage lender that is looking to form new mortgage realtor partnerships in Doral. We are looking for partners that are committed to providing their clients with the best possible mortgage experience. With a team of highly skilled and experienced mortgage professionals, we can assist real estate agents in Doral close significantly faster by processing their loans much quicker than the competition. In addition, we can ensure highly competitive mortgage terms every single time, getting your clients in their dream homes quicker than ever before.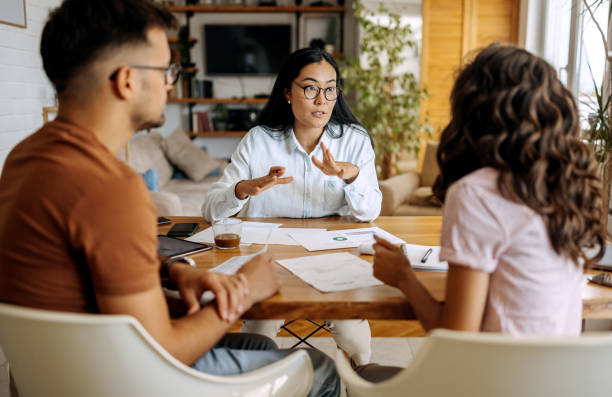 Close Sales Faster
Doral is a vibrant, growing city with a lot to offer potential homebuyers. As a result, Doral real estate agents have their work cut out for them when it comes to finding the right property for their clients. However, ABSM's mortgage services can help you close deals that much faster. Our simple, streamlined process helps agents save time and money by getting the right loan for their clients quickly and efficiently. In addition, our competitive rates and flexible terms help to seal the deal for Doral homebuyers. As a result, our mortgage loan services are the perfect solution for Doral real estate agents looking to close deals faster.
Networking Opportunities
The mortgage realtor partner in Doral, ABSM is proud to be at the forefront of innovation. We recognize how important it is for all parties involved with buying or selling a home that they work together as one team and form strong beneficial relationships throughout this process—especially when you're working towards finding someone who will make your client's dream house come true! By forming a partnership, real estate agents in Doral gain access to a plethora of services and benefits that they would receive anywhere else.
We're excited to partner with you and help your real estate business grow! We've got a team of experienced mortgage lenders and industry leaders that are readily available and confident in their ability to better assist you and your clients.
Program Highlights 
At ABSM, we understand that buying a home is a big financial decision. That's why we offer several mortgage loan programs to best fit your client's needs. We immediately get to work understanding your client's financial situation and budget. As we're local to the Doral area, we're able to better assist your clients by providing them competitive rates based upon the local market.
We offer a multitude of programs to ensure that we can service your clients mortgage needs no matter what their situation may be. Some of the most popular mortgage program available to our clients include:
Conventional Loans
ABSM offers conventional loans in Doral that are perfect for those who are looking to purchase a new home or refinance their current mortgage. Conventional loans are available with fixed-rate or adjustable-rate terms, and we offer a variety of loan options to suit your individual needs. Our experienced loan officers will work with you to find the right loan for your situation and guide you through the application process.
No upfront mortgage insurance

Competitive interest rates

A minimum credit score of 620

National loan limit of $647,200

Primary, secondary, or investment properties
FHA Loans
ABSM offers FHA loans in Doral. FHA loans are federally-backed loans that are designed to make it easier for low- and moderate-income borrowers to buy a home. They offer competitive interest rates, flexible credit requirements. ABSM is proud to offer FHA loans in Doral, as they provide an opportunity for families to achieve the dream of homeownership. We're eager to help your clients obtain that dream by offering quality loan terms they wouldn't be able to find anywhere else.
As little as 3.5% down payment

Less than perfect credit score

Flexible debt to income ratios
So Why Choose ABSM To Be Your Mortgage Realtor Partner In Doral?
If you're looking for a mortgage loan partner that will take care of your clients, look no further than ABSM. We're proud to serve the community of Doral and offer a variety of mortgage loan products that will meet your clients' needs. Whether they're looking for a traditional 30-year fixed-rate mortgage or something more specialized, we have a loan program that will fit their needs. We're committed to providing outstanding service to our customers and making sure that their mortgage experience is as smooth and stress-free as possible.
Build with a Mortgage Realtor Partner in Doral
The ABSM team is eager to connect with real estate agents in Doral and be their mortgage partner of choice. Our mortgage experts are available 24/7, 365 days a year for those that need it most! Contact us today so we can get started on building our partnership together.
Our Service Area