Your Homestead Mortgage Realtor Partner
ABSM is a leading provider of mortgage services, and we are always looking for new partners to join our team. We are currently looking for mortgage realtor partners in the Homestead area. As a partner, you'll have direct access to our mortgage loan options for your customers, our wide network of resources as well as our expert Mortgage Loan Officers (MLOs).
Our MLOs have years upon years of experience securing the best mortgage terms for home buyers throughout the country. We're able to process prospective home buyer mortgage loans quicker than anyone else, ensuring you close faster every single time.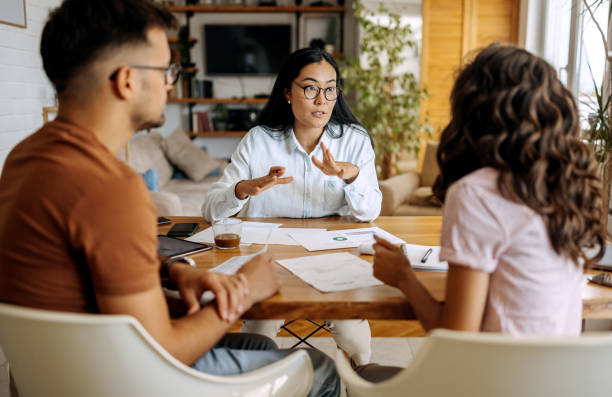 Close Sales Faster
As a realtor in Homestead and the rest of South Florida, you know that every second counts when it comes time to close on a home sale. That's why you can rely on ABSM time and time to help you close significantly faster than ever before. Our team of highly skilled Mortgage Loan Officers are eager to lock in the best rates possible for your customers and get them in their brand new home as soon as possible.
Networking Opportunities
ABSM is always eager to partner with new realtors in Homestead, FL and the rest of South Florida. We aim to provide our mortgage realtor partners with a vast abundance of resources. That's why we're proud to offer significant networking opportunities to our partnered realtors! We want to ensure you have access to the resources you need to close deals quickly and efficiently. ABSM has access to a myriad of experts capable of assisting you and your clients as they navigate the home buying process from start to finish. No matter who or what you're looking for, we're sure to have it on standby for you.
Program Highlights 
ABSM offers several home loan options for your clients buying homes in Homestead, Florida. Our experienced loan officers will work with you to find the best loan for your client's situation. We offer fixed-rate mortgages, adjustable-rate mortgages, and FHA loans. We also offer competitive interest rates that other mortgage lenders can't match. ABSM is a locally owned and operated mortgage company that has been serving the needs of our clients for years. We are dedicated to providing the best possible service and customer satisfaction.
Some of the most popular mortgage program available to our clients include:
Conventional Loans
ABSM is proud to offer our clients a wide range of home loan options, including conventional loans. ABSM offers competitive rates and terms on all of our conventional loans, making it easy to find the right loan for your client's needs.
No upfront mortgage insurance

Competitive interest rates

A minimum credit score of 620

National loan limit of $647,200

Primary, secondary, or investment properties
FHA Loans
ABSM is proud to offer FHA loans to your clients. FHA loans are a great option for those who may not have the best credit scores or the most money for a down payment. With an FHA loan, your clients can put as little as 3.5% down on their future home. ABSM is committed to helping your clients find the best possible loan for their needs and we are proud to offer FHA loans as one of our many options.
As little as 3.5% down payment

Less than perfect credit score

Flexible debt to income ratios
VA Loans
ABSM is proud to offer VA loans to your clients. VA loans are government-backed loans that are available to eligible veterans, active-duty service members, and their surviving spouses. These loans can be used to purchase a home, make home improvements, or refinance an existing home loan. ABSM is committed to helping your clients find the best loan for their needs, and we are proud to offer VA loans as one of our many loan options.
Zero down payment

No mortgage insurance

Competitive interest rates
So Why Choose ABSM To Be Your Mortgage Realtor Partner In Homestead?
ABSM is a reliable mortgage realtor partner in Homestead that you can trust. We have the experience and the resources to help you and your clients navigate the complicated process of buying a home. ABSM has a team of experts who are familiar with the local market and can help you find the perfect home for your needs. We also have a network of MLOs who can provide you with the most competitive mortgage rates available.
Build with a Mortgage Realtor Partner in Homestead
The ABSM team is eager to connect with real estate agents in Homestead and be their mortgage partner of choice. Our mortgage experts are available 24/7, 365 days a year for those that need it most! Contact us today so we can get started on building our partnership together.
Our Service Area