Your Brickell Mortgage Realtor Partner
ABSM is one of the leading mortgage lenders in the country, and we are always looking for ways to expand our reach and partnerships. That's why we're interested in partnering with realtors in Brickell. As a mortgage lender partner, you would be able to offer your clients some of the lowest mortgage rates available, as well as a wide range of mortgage products to choose from. We're confident that we can provide your clients with the best possible mortgage experience, and we're excited to explore this partnership further. If you're interested in becoming a mortgage lender partner with ABSM, please contact us today.
ABSM mortgage lenders are experienced in working with a variety of loan types. This allows them to offer their clients a wide range of options when it comes to choosing a mortgage. ABSM mortgage lenders have the knowledge and expertise to work with all types of loans, including conventional loans, VA loans, FHA loans, and more. This experience allows ABSM mortgage lenders to provide their clients with the best possible advice when it comes to choosing a mortgage. ABSM mortgage lenders are committed to providing their clients with the best possible service, and they strive to make the process of choosing a mortgage as easy and stress-free as possible.
If you're eager for a mortgage realtor partner in Brickell that you can rely on to take care of your client's mortgage needs in a quick and efficient manner, then ABSM has you covered.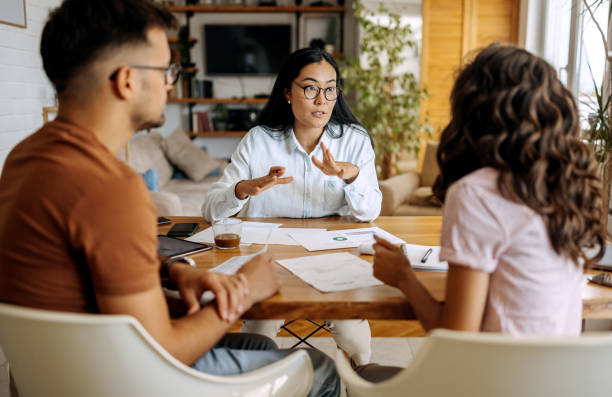 Close Sales Faster
If you're a Brickell realtor, you need a mortgage partner that is able to keep up with the speed that you and your competition are moving at. Being a step behind is viable when it comes to closing on a place for your clients, which is why ABSM is here to help. Our MLOs understand that time is of the essence and will do everything in their power to assist you in getting your client's loans processed quickly and efficiently, ensuring you close faster than the competition every single time.
Networking Opportunities
ABSM is your client's one-stop shop for all things mortgage in Brickell. We not only provide you with an extensive networking opportunity but also offer you and your clients more amenities and benefits that can't be found elsewhere, ensuring client satisfaction from start to finish!
Here at ABSM, we're eager to form new partnerships with realtors in Brickell looking for a mortgage lender that can deliver on time and open doors to new business opportunities. We work with a community of finance and real estate professionals throughout South Florida, and are more than happy to connect you with the resources you need.
Program Highlights 
At ABSM, we understand that every client has unique needs. That's why we offer a variety of mortgage loan programs to suit a range of situations. Whether your client is a first-time homebuyer or looking to refinance their existing home, we have a program that can help. We also offer programs for those who are self-employed or have less-than-perfect credit. So whatever your client's needs may be, we have a mortgage loan program that can assist them.
Some of the most popular mortgage program available to our clients include:
Conventional Loans
ABSM is proud to offer low-interest rate conventional loans to our clients. Our ABSM conventional loans are some of the most competitive in the market, and we are committed to providing Your clients with the best possible terms.
-No upfront mortgage insurance

-Competitive interest rates

-A minimum credit score of 620

-National loan limit of $647,200

-Primary, secondary, or investment properties
FHA Loans
ABSM offers FHA loans to qualified borrowers. An ABSM FHA loan is a government-backed loan that has more flexible credit requirements and a lower down payment than most conventional loans, offering your clients an opportunity to enjoy Brickell living!
-As little as 3.5% down payment

-Less than perfect credit score

-Flexible debt to income ratios
VA Loans
ABSM also offers VA loans, which are available to eligible veterans and service members. These loans offer competitive interest rates and flexible terms. ABSM is committed to helping your clients find the right loan for your unique situation, and are proud to assist our veterans and service members. Contact us today to learn more about our loan options and to find the one that's right for you.
-Zero down payment

-No mortgage insurance

-Competitive interest rates
So Why Choose ABSM To Be Your Mortgage Realtor Partner In Brickell?
Since we first opened our doors, we've dedicated ourselves to providing home buyers with the best mortgage loan options available so they could walk away with their dream home—and that's still the case today. With ABSM as your mortgage partner in Brickell, you can rest assured knowing that you have a team readily available to get to work for your clients. With highly knowledgeable and skilled mortgage lending officers, we can process their mortgage loans with efficiency that's unmatched by any other mortgage lender in South Florida.
Build with a Mortgage Realtor Partner in Brickell
The ABSM team is eager to connect with real estate agents in Brickell and be their mortgage partner of choice. Our mortgage experts are available 24/7, 365 days a year for those that need it most! Contact us today so we can get started on building our partnership together.
Our Service Area