Your Hialeah Mortgage Realtor Partner
ABSM is looking to partner with realtors in the Hialeah area. ABSM is a national company that provides services to prospective home buyers and homeowners looking to refinance. We are looking to expand our services into the Hialeah market, and we believe that partnering with local realtors will be the best way to do this. We are committed to providing the highest quality services to our clients, and we believe that partnering with ABSM will allow us to better serve the Hialeah community. If you are a realtor in the Hialeah area, we would encourage you to contact us so that we can discuss how we can best work together. Thank you for your time.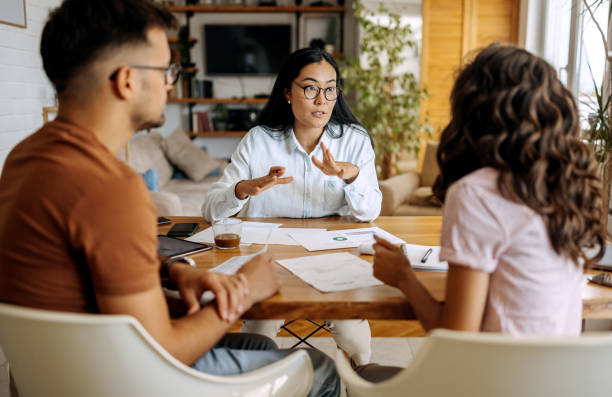 Close Sales Faster
Hialeah realtors know that time is of the essence when it comes to closing a sale. Every day without an offer means falling behind your competition and losing potential clients who are looking for homes in Hialeah now! That's why you need ABSM, the leading mortgage loan services company in Hialeah—we help you close sales faster than ever before with our innovative solutions tailored just right for this market.
Networking Opportunities
ABSM is the leading mortgage loan service in Hialeah, and we are proud to offer our clients robust networking opportunities. We have an extensive network of MLOs, buyers, contractors, and more in Hialeah who are familiar with our products and services, and we are always looking for new ways to connect with potential clients throughout the Hialeah area. Our mortgage loan services are designed to meet the needs of both first-time homebuyers and experienced investors, and we are committed to providing our clients with the highest level of customer service. ABSM is your one-stop shop for all of your Hialeah real estate needs, and we look forward to serving you and your clients in the future.
Program Highlights 
We understand that every client has unique needs and we work hard to find the best mortgage loan program for them. From very inviting FHA terms, all the way through competitive conventional mortgages—you'll have direct access to what your clients need when it comes time purchase their dream home!
Some of the most popular mortgage program available to our clients include:
Conventional Loans
ABSM is proud to offer conventional loans to our customers. These loans are available for a variety of purposes, including purchasing a home, refinancing an existing mortgage, or financing a major home improvement project. Conventional loans can be a great option for borrowers who have good credit and a steady income. ABSM offers competitive interest rates on all of our conventional loans, so you can be sure you're getting the best possible deal. Contact ABSM today to learn more about our conventional loan options.
No upfront mortgage insurance

Competitive interest rates

A minimum credit score of 620

National loan limit of $647,200

Primary, secondary, or investment properties
FHA Loans
ABSM is proud to offer FHA loans to our clients. FHA loans are a great option for first time buyers. ABSM is committed to helping our clients find the best loan option for their needs and we are proud to offer FHA loans as one of our many options. Contact ABSM today to learn more about our loan options and to see if an FHA loan is right for you.
As little as 3.5% down payment

Less than perfect credit score

Flexible debt to income ratios
VA Loans
ABSM is proud to offer VA loans to eligible veterans. VA loans are government-backed loans that can be used to purchase a home, refinance an existing mortgage, or make improvements to a home. ABSM is committed to helping veterans achieve their homeownership goals, and our team of loan experts is available to answer any questions you may have about the process.
Zero down payment

No mortgage insurance

Competitive interest rates
So Why Choose ABSM To Be Your Mortgage Realtor Partner In Hialeah?
We were founded on the idea that home buyers deserve nothing but excellence when they invest their life's savings into a house. That's why we provide our customers with an unparalleled level of service, tying all aspects together from start (the loan process) to finish–even after your clients get handed their keys!
Build with a Mortgage Realtor Partner in Hialeah
The ABSM team is eager to connect with real estate agents in Hialeah and be their mortgage partner of choice. Our mortgage experts are available 24/7, 365 days a year for those that need it most! Contact us today so we can get started on building our partnership together.