Your Kendall Mortgage Realtor Partner
ABSM is looking to form mortgage realtor partnerships with realtors in Kendall. ABSM offers a wide range of mortgage products and services that can benefit both buyers and sellers in Kendall. ABSM has a strong commitment to customer service, and our team of mortgage professionals are dedicated to finding the best loan options for our clients. We are excited to partner with realtors in Kendall who share our dedication to quality service and who are committed to helping their clients find the best possible loan for their needs. If you are a realtor in Kendall and are interested in forming a partnership with ABSM, please contact us today. With ABSM as your partner, you can expect: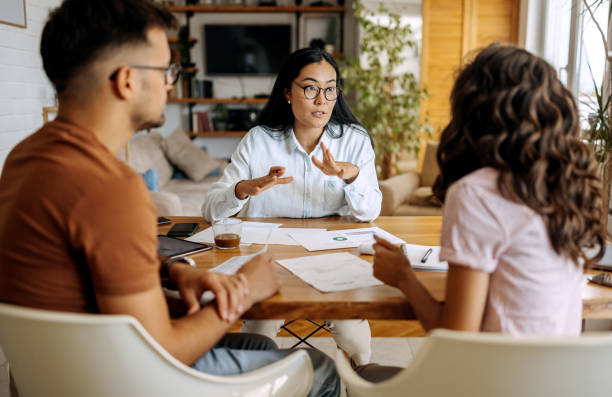 Close Sales Faster
ABSM mortgage professionals help realtors in Kendall close home sales faster. By working with buyers to get them approved for ABSM loans before they start shopping for a home, ABSM mortgage professionals help realtors save time and close more sales. ABSM loan approval is based on the buyer's credit score, employment history, and monthly income, so buyers can be sure they're getting the best possible interest rate. For realtors who want to close more sales faster, ABSM is the way to go.
Networking Opportunities
ABSM provides an invaluable networking opportunity for realty professionals in Kendall, South Florida, and the rest of the country. I had the chance to meet with ABSM Kendall and learn about the different aspects of ABSM. The ABSM offers networking opportunities with other home buying professionals, which is extremely helpful. The ABSM also offers a variety of resources that can be extremely helpful for realtors.
Program Highlights 
ABSM is proud to offer a variety of mortgage loan options to our clients in Kendall. Whether your clients are first-time home buyers or looking for a second home, we have a loan that will fit their needs. Our team of experienced lenders will work with you to find the best loan for your situation and provide expert guidance throughout the process. Some of the most common loan options
Some of the most popular mortgage program available to our clients include:
Conventional Loans
ABSM is proud to offer conventional home loans to qualified buyers in Kendall. Our conventional home loans are available for a variety of purposes, including the purchase of a primary residence, the purchase of a second home, or the refinancing of an existing mortgage. ABSM is committed to helping our customers obtain the financing they need to achieve their homeownership goals.
-No upfront mortgage insurance

-Competitive interest rates

-A minimum credit score of 620

-National loan limit of $647,200

-Primary, secondary, or investment properties
FHA Loans
ABSM is proud to offer FHA loans to qualified borrowers in Kendall. FHA loans are a great option for those who are still building credit or who are looking for a low down payment loan. ABSM is committed to helping all borrowers find the right loan for their needs and our experienced team will work with you to find the best loan option for your situation. ABSM offers competitive interest rates and terms on all of our loans, so you can be sure you're getting the best deal possible.
-As little as 3.5% down payment

-Less than perfect credit score

-Flexible debt to income ratios
VA Loans
ABSM is proud to offer VA loans in Kendall. We are committed to helping veterans and their families realize the dream of homeownership. VA loans are a great benefit for those who have served our country, and we are honored to be able to help them achieve their goals. ABSM offers a variety of loan programs to meet the needs of your clients, and we are dedicated to providing the best possible service. We would be happy to answer any questions you may have.
-Zero down payment

-No mortgage insurance

-Competitive interest rates
So Why Choose ABSM To Be Your Mortgage Realtor Partner In Kendall?
ABSM is the premier mortgage realtor partner for realtors in the Kendall area. In business for years and with a proven track record of success, we're confident in our abilities to assist you as your partner, and your clients day in and day out. We are a full-service company that can help you with all aspects of your mortgage, from pre-approval to closing. We are also committed to providing our clients with the highest level of customer service. We are available to answer any questions you may have and will work with you to find the best mortgage solution for your needs.
Build with a Mortgage Realtor Partner In Kendall
The ABSM team is eager to connect with real estate agents in Kendall and be their mortgage partner of choice. Our mortgage experts are available 24/7, 365 days a year for those that need it most! Contact us today so we can get started on building our partnership together.
Our Service Area