Your Miami Lakes Mortgage Realtor Partner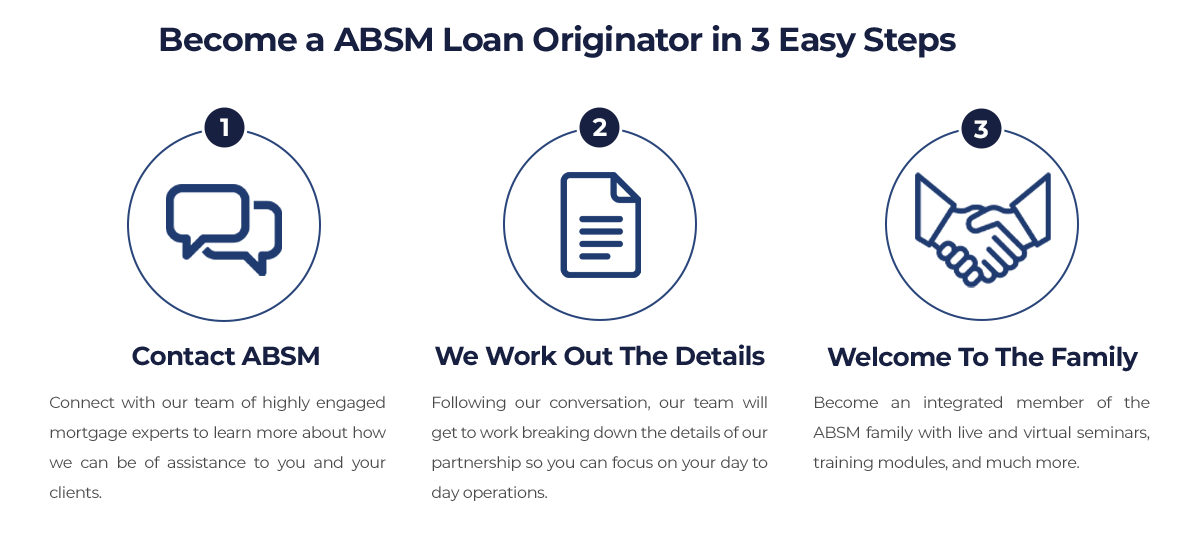 ABSM is eagerly looking for mortgage realtor partners in Miami Lakes. We are a mortgage lender that has proudly supplied the most competitive mortgage terms to clients since 1995. We are looking for partners who are passionate about helping their clients find the best mortgage options. As a partner, you will have access to our team of mortgage experts and our online application platform. We are committed to providing our partners with the resources they need to succeed and grow their business.
At ABSM, our mortgage loan officers (MLOs) are dedicated to helping your clients secure the right loan option. We're excited to grow our partnerships with realtors in Miami Lakes who are familiar with the local market. That way, we can do our part to help expand your service offerings and get ahead of the competition. We also have a team of experienced underwriters who will review your client's application and make sure that they qualify for the best loan terms possible. With ABSM, you can be sure that your clients are in good hands.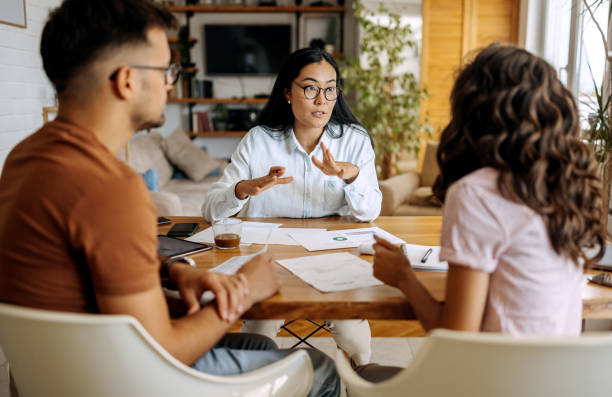 Close Sales Faster
As a Miami Lakes realtor, it's important to close sales quickly. That's where ABSM comes in. We help realtors close sales faster by providing them with the resources they need to succeed. We offer a variety of services, including lead generation, market research, and marketing assistance. We also have a team of experienced real estate agents who are ready to help you close deals fast. With our help, you'll be able to improve your closing rate and take your business to the next level.
Networking Opportunities
As the go-to lender for real estate in South Florida, ABSM knows that forming strong relationships between our MLOs and realtors will not only help our mutual clients secure their future home faster, but also provide access to a robust network of professionals.
By forming these kinds of relationships, the local community is strengthening as a whole. Not only does it provide an opportunity for each business to grow but it provides our clients with tremendous benefits they wouldn't otherwise receive with other lenders or realtors
The team at ABSM is eager to provide you with their knowledge, skill, and expertise . We know that our partners are professionals who work hard every day and want nothing more than success for their clients, which is why we will do everything in our power not only to find solutions but also come up with creative ideas on how we can achieve these goals!
Program Highlights 

At ABSM, we understand that no two homebuyers are alike. That's why we offer a variety of mortgage loan options to suit your unique needs. Whether you have a first-time homebuyer or a client looking for a second property, we have a loan that fits their situation. We also offer competitive interest rates and flexible terms to help your clients get the most out of their investment. Plus, our experienced loan officers are always available to answer questions and help you secure the best possible terms. If you're ready to enhance your client's home buying experience even further, ABSM has your back.
Some of the most popular mortgage program available to our clients include:
Conventional Loans
ABSM offers highly competitive conventional loans for home purchases in Miami Lakes. Our conventional loan products are available with fixed or adjustable interest rates, and we offer a variety of terms to meet your needs. Our experienced team can help you find the right product for your clients unique situation and get them in their dream home faster than anyone else.
-No upfront mortgage insurance

-Competitive interest rates

-A minimum credit score of 620

-National loan limit of $647,200

-Primary, secondary, or investment properties
FHA Loans
ABSM offers FHA loans to qualified borrowers. FHA loans are a type of conventional loan that is insured by the Federal Housing Administration (FHA). FHA loans typically have lower interest rates than conventional loans, and they can be a good option for borrowers with less-than-perfect credit or limited funds for a down payment.
-As little as 3.5% down payment

-Less than perfect credit score

-Flexible debt to income ratios
VA Loans
ABSM is proud to offer VA loans to qualifying service members and veterans, offering competitive interest rates and flexible repayment options. ABSM is committed to helping service members and veterans obtain the financing they need to purchase a home, and our team of loan experts will work with your clients to find the best loan option based upon their situation.
-Zero down payment

-No mortgage insurance

-Competitive interest rates
So Why Choose ABSM To Be Your Mortgage Realtor Partner In Miami Lakes?

ABSM is the mortgage realtor partner you can count on in Miami Lakes. We have a team of experienced professionals who are dedicated to helping our clients find the best mortgage products to fit their needs. We offer a variety of mortgage programs, including fixed-rate and adjustable-rate mortgages, FHA and VA loans, and jumbo loans. We also offer a variety of other services, including credit counseling, home equity lines of credit, and mortgage refinancing. ABSM is committed to providing our clients with the highest level of service and the best mortgage products available. Where time is of the essence on every home sale, you can rely on ABSM teams to process your client's application efficiently, ensuring their acceptance quicker than your competitors.
Build with a Mortgage Realtor Partner in Miami Lakes
We at ABSM want to be your mortgage partner of choice in Miami Lakes and the surrounding area. We offer an unmatched commitment, 24/7 service, and dedication that will make building relationships with us easy! If you're looking for a mortgage expert who is there when it counts- contact us today so we can get started on this amazing journey together.
Our Service Area