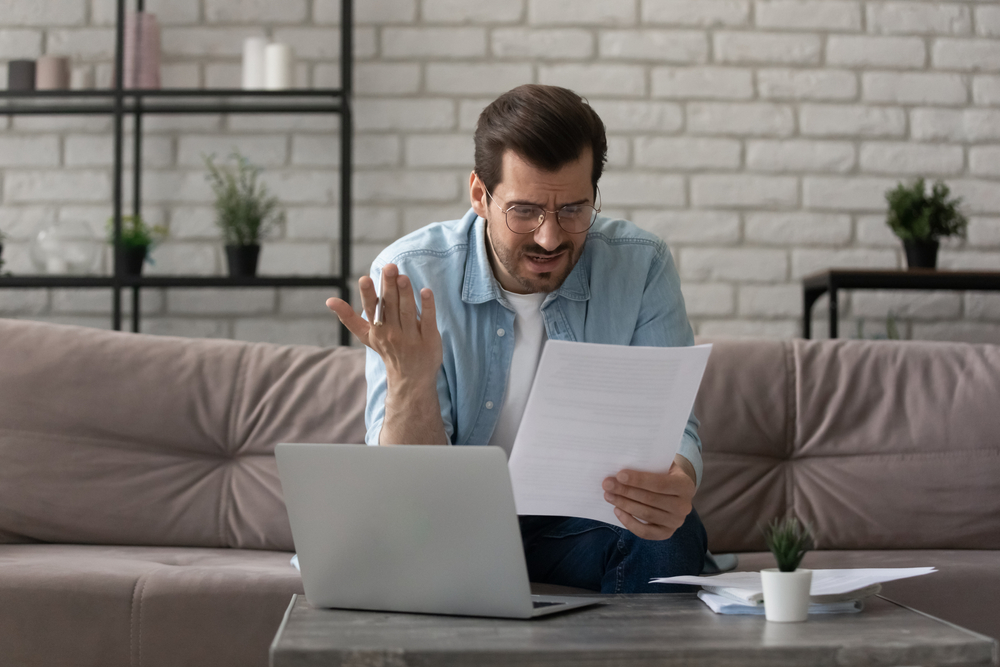 5 Reasons You May Have Been Denied A Mortgage Loan
May 9, 2022
Denied A Mortgage Loan? What To Do
It's what every prospective home buyer fears: you've gone through multiple open houses, scoured the internet, and landed on the perfect home for you and your family. You submit your application, only to discover that you've been denied! While not a particularly common event, it is certainly something that can happen to anyone looking to secure a mortgage loan.
Typically, there's five key reasons you may have been denied a mortgage loan. These are:
Poor Credit
High DTI
Weak/Recent Employment History
Large Gift Amount
Low Property Appraisal
By avoiding these five scenarios, you can ensure that you aren't denied a mortgage loan now or any time in the future.
Poor Credit
Poor or no credit history can be an immediate denial from a mortgage loan. The average FICO credit score in 2019 was a 703 (Experian), however most Americans have no clue where their credit actually stands. This is likely the case for most Americans that find themselves being denied a mortgage loan. Missing or late payments on your credit cards can dramatically reduce your credit score. Likewise, having a very fresh credit history can also reduce your chances of securing that loan. Poor or no credit can leave you with no chance of securing the mortgage loan you need.
We strongly recommend reviewing all of your open lines of credit to find any potential errors or discrepancies. If there are none, you'll need to work on making consistent payments each and every month to consistently raise it back to a standing where a mortgage lender will accept your application.
High Debt To Income (DTI) Ratio
Your debt to income ratio, or DTI, can also impact your ability to secure a mortgage loan. DTI is the amount of income you make per month against your monthly debt. Your mortgage payment should be higher than 28% of your income, likewise your DTI shouldn't be more than 36%. To solve this, continue to pay down high balances on things such as credit cards, car payments, phone bills, etc.
Weak/Recent Employment History
Underwriters and mortgage lenders can be turned away from prospective homebuyers with a weak resume or recently gained employment. They want to know that you'll have a steady source of income to ensure your ability to repay the loan. Jumping from job to job, or recently changing positions can scare underwriters off, leaving you denied from a mortgage loan. While certainly not a requirement, mortgage lenders like to see that you've worked at the same company for at least two years.
Large Gift Amount
Many prospective homebuyers receive gifts from loved ones to help them secure their home loan, which is a great way of paying for the down payment—so long as it really is a gift. Large deposits hitting your account can worry mortgage lenders, as the gift amount needs to eventually be paid back. Mortgage lenders will likely want to ensure that the gift you received is really a gift and does not require eventual repayment to the source.
Low Property Appraisal
If the property is appraised for an amount much lower than the purchase price, the LTV may be too high for the mortgage writer to legally approve. If you're able to, try negotiating the price of the home, or making a more substantial down payment will decrease the amount you have to pay each month.
When you're denied a mortgage loan, it can feel like owning your own home can be hopeless. We're here to tell you that isn't the case. By following each solution, you can set yourself up for success, securing the home loan you deserve. If you're ready to apply for a mortgage loan, use ABSM's quick and simple preapproval form to take the first steps towards home ownership!