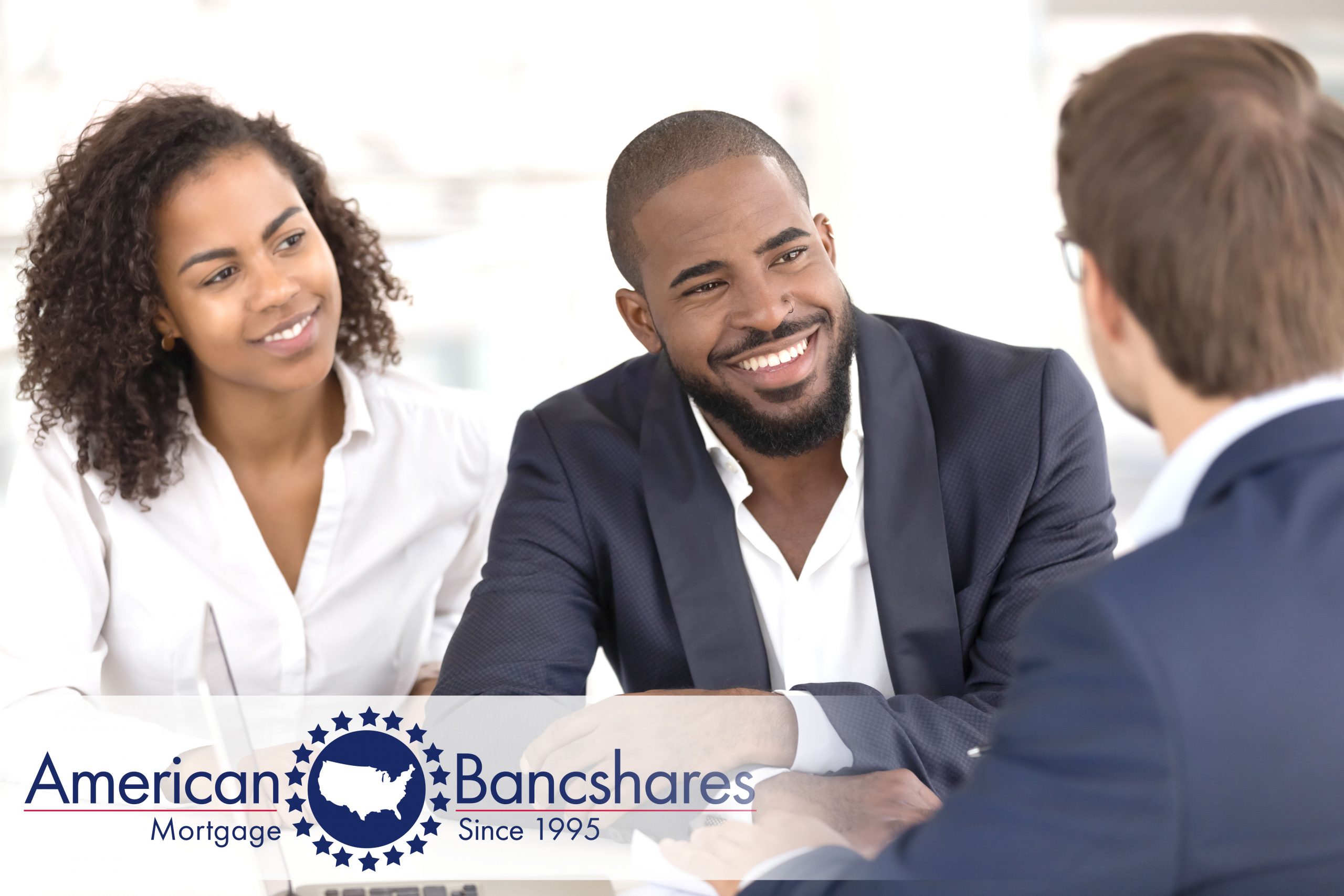 6 Easy Steps to Demystify the Mortgage Process
December 10, 2020
For many people, obtaining a mortgage can seem like you're running the gauntlet on American Gladiator (or American Ninja Warrior for you millennials out there). The process can be daunting, with many obstacles to maneuver around and hurdles to jump over. Where do you start and how does one even get a mortgage?  This question has been on the minds of many mortgage seekers, especially first-time home buyers. On the surface, it may seem like an uphill battle, but taking the time to understand the mortgage process will save you time, effort, and energy. Furthermore, understanding the process will allow you to finish the home buying obstacle course without a hitch. 
In this article, we will outline 6 steps on how to secure a mortgage loan, and ultimately, purchase your dream home.
Check Your Credit
Before you head to the next open house or download the Redfin app and start browsing, it is paramount that you know your financial situation. "Pulling your credit" as it's called, is the process of obtaining your credit report from the major three credit bureaus; Experian, TransUnion, and Equifax. These three agencies collect information on your credit usage and payment history which mortgage brokers will use to help them make important lending decisions.
On AnnualCreditReport.com you are entitled to a free credit report from each of the three credit reporting agencies (Equifax, Experian, and TransUnion). You can request all three reports at once, or request them one at a time.
Your credit report will give you a snapshot view of your debt, usage rate, and overall credit score. Your credit report will help you to answer the question, "Just how much house can I afford?" Check your credit score and take the necessary steps to have any erroneous items removed. Additionally, lower your outstanding debt and hold off on applying for any additional loan or credit cards during this phase. Once you have assessed your financial situation and fixed any errors on your credit history, you're now ready to look into mortgage options and select the one that is right for you.
You're Pre-Approved
The pre-approval process will answer the question we posed in the last section of how much house you will be able to afford. In this stage, your financial position will be reviewed and you will have an idea of the size of the loan you qualify for. Getting a pre-approval is an important step as it shows sellers that you are ready and willing to make a solid offer up to the amount you are approved for. Getting pre-approved also helps you to find a Mortgage Loan Originator such as American Bancshares that can help you select the right loan with the best interest rates and terms for your needs.
How long does the pre-approval authorization last – The industry standard for preapprovals is 90 days but it can differ from broker to broker, so it is always important to read the terms to find out. The preapproval letter may have an expiration date on it, so if you are still house-hunting after that point, you can ask the Mortgage Loan Originator for a renewal. You may need to update your information, and the Mortgage Loan Originator may check your credit again.
When is the best time to get pre-approved – The best time to get pre-approved is just before you start house-hunting. Pre-Approval helps you decide what you can afford, keep in mind that this is an upper limit and you do not have to use the full amount you qualify for.
Now It's Time to Choose a Mortgage — But What Are the Options?
Many factors come into play when choosing the right type of mortgage. Choosing the correct mortgage will depend on multiple factors including, credit rating, cash on hand for down payment, veteran/military service status, and type of property to be purchased. Mortgages can be broken into:
Government-Insured Mortgages – A government-backed or insured mortgage program is when a private lender issues the loan to the borrower, and the government insures or guarantees it. Types of Government-insured mortgages are:
FHA mortgage – An FHA insured loan is a US Federal Housing Administration mortgage insurance backed mortgage loan that is provided by an FHA-approved lender. FHA insured loans are a type of federal assistance.
VA mortgage – A VA loan is a mortgage loan that is guaranteed by the United States Department of Veterans Affairs. It is accessible by retired veterans and active duty service members who meet the eligibility requirements.
USDA mortgage – A USDA Home Loan from the USDA loan program, also known as the USDA Rural Development Guaranteed Housing Loan Program, is a mortgage loan offered to rural property owners by the United States Department of Agriculture
Conventional Mortgages – A conventional mortgage or conventional loan is a home buyer's loan that is not offered or secured by a government entity. It is available through or guaranteed by a private lender or the two government-sponsored enterprises—Fannie Mae and Freddie Mac. Types of conventional mortgages include:
Fixed-rate mortgages – A fixed-rate mortgage is a fully amortizing mortgage loan where the interest rate on the note remains the same through the term of the loan, as opposed to loans where the interest rate may adjust or "float"
Jumbo mortgages – A jumbo mortgage is a mortgage loan that may have high credit quality but is an amount above conventional conforming loan limits. A jumbo mortgage is a type of financing that exceeds the limits set by the Federal Housing Finance Agency (FHFA). Unlike conventional mortgages, a jumbo loan is not eligible to be purchased, guaranteed, or securitized by Fannie Mae or Freddie Mac
A government-backed mortgage such as FHA can make it easier for persons with lower credit scores to access financing while conventional loans usually come from financial institutions and have a higher credit qualification requirement. FHA loans allow credit scores starting at just 580, but FHA mortgage insurance is always required, while conventional loans are often better if you have great credit and often don't require mortgage insurance with a large enough down payment.
Selecting the length of the mortgage – How long will the life of the mortgage be? Choosing the length of the mortgage depends on a few factors including how long you plan on being in the home and how much you want your monthly payments to be. You can choose 10-year, 15-year, 20-year, or 30-year time frame. Keep in mind that while a 30-year mortgage may have lower individual payments, you end up paying more interest over the life of the loan.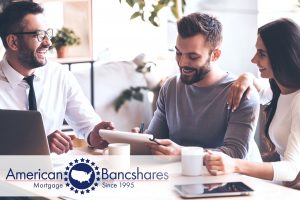 Not All Lenders Are the Same – How to Choose the Correct Mortgage Lender
You want your home to be just right for you so similarly, you should pick the Mortgage Lender that best suits your needs. Compare lenders to see their terms and conditions and ask about fees and down payment requirements. Ask friends and family for referrals and also speak with your Real Estate Agent to get their opinion on working with the lender.
American Bancshares Mortgage is a reliable, time-tested Mortgage Lender. For more than 20 years, we have empowered our partners, assisted our communities, and expanded our footprint across the nation. We are a full-service Mortgage Broker created by industry experts who understand today's home financing market.
Submit Loan Application
Once you have found the Mortgage Lender of your choice, it's now time to submit your loan application along with supporting documents. Mortgage Lenders like American Bancshares will ask you to submit documentation that includes but is not limited to:
Recent bank statements
W-2 from the last two years
Federal and if applicable state tax returns for the past two years
Pay stubs for the last 30 days
Other proof of income and assets such as savings and 401K (if applicable)
Copy of Government-issued ID and Social Security number
For self-employed applicants, you may be required to provide additional documentation including business documents and tax returns. You may also be asked to provide additional proof of financial stability including a higher credit score and larger down payment.
The Mortgage Lender will then provide you with a loan estimate. This will outline the cost of the loan, interest rates, and other associated fees.
Underwriting and Closing
The underwriting process is usually the lengthiest and most nerve-wracking part of the home buying process. It is at this stage that the Mortgage Loan Originator determines whether you are eligible for the mortgage. They take into consideration your debt to income ratio, credit rating, employment history, and other factors.
After approval, the mortgage company then orders an appraisal on the property you have selected. This will allow the mortgage company to be able to compare the asking price of the property with the appraised value. Simultaneously, you will schedule and perform a home inspection. This inspection will look for any defects in the home and allow you and your Realtor to negotiate fixes or concessions with the seller prior to closing.
It is important that you not make any major changes during this time such as changing jobs or applying for new loans or credit cards. Avoid taking hits to your credit as this may increase the cost of your loan. Purchase homeowner's insurance that will protect you in the event that there is property damage, and keep in mind that most homeowner's insurance does not cover flood damage.  This means it's a good idea to purchase additional flood coverage, especially if your new home is in a low-lying or flood-prone area.
Perform a final walk-through to make sure all agreed on repairs are completed and nothing has changed or been removed since the home inspection was done. You will then receive a closing disclosure from the Mortgage Loan Originator that will list all closing costs.
You can expect to pay between 2%-5% of the home's purchase price in closing cost and depending on your down payment, you may expect to purchase private mortgage (PMI) insurance. A PMI protects the lender in case you default. You're usually required to get PMI if you make a down payment that's less than 20% on a conventional loan.
Obtaining a mortgage is a major step in the journey to homeownership. First time home buyers may find the process daunting, especially when they see the costs associated with the mortgage. But keep in mind that fees are negotiable and your Realtor will oftentimes negotiate with the seller and mortgage company to cover some of the closing costs. The experienced Mortgage Loan Originators at American Bancshares are here to help with any questions you may have. We have a passion for servicing the community that is driven by our core values of commitment, integrity, and transparency. Visit us for a free consultation, and let us help you demystify the mortgage process.