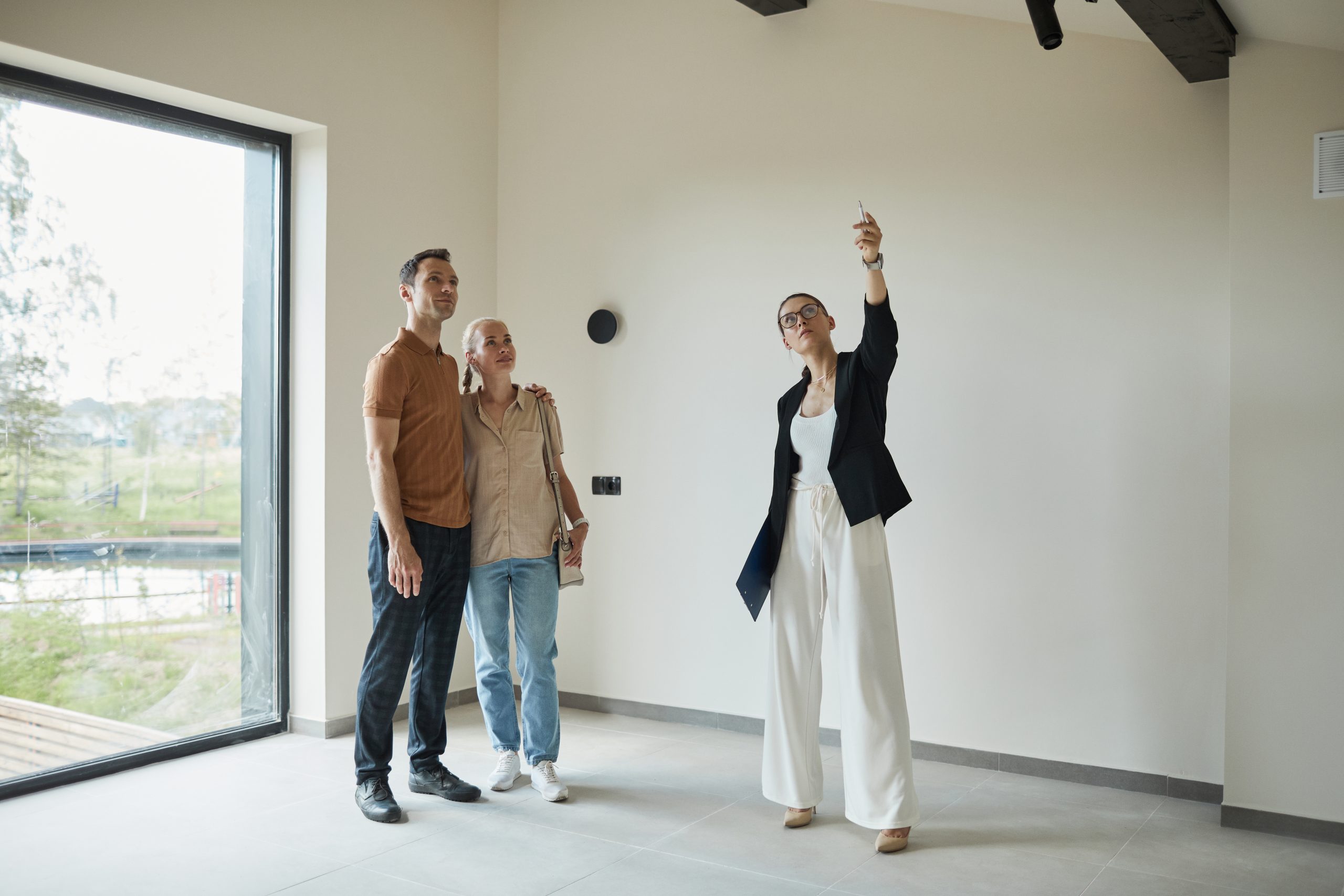 ABSM Guide To House Hunting
January 31, 2022
The new year rolls around and potential home buyers are eager to jump into the home buying market. Before you make the plunge and decide it's time to purchase your very own home, you should be prepared to follow some key steps to ensuring you're purchasing the right home, not the first home that's just available. With the ABSM House Hunting Guide in your backpocket, you'll be ready to secure the perfect home for you and your family!
Step 1: Have An Established Budget
Before you even decide you're ready to tour a home, you need to establish a budget, as well as the absolute maximum and minimum you'd be willing to go. Knowing how much house you can afford will save you from a lot of heartbreak and wasted time when it comes time to pay. Nobody wants to be so close to securing a home only to discover the final costs push it out of reach. That's why you'll need to determine how much you're willing to spend each month on your mortgage, as other costs you'll likely incur each month. Some common payments you'll have to make each month include:
Utilities Such As Water, Gas, Electric, Internet

Homeowner's Insurance

Private Mortgage Insurance (If applicable)

HOA Fees

Property Taxes

Other Unexpected Repairs/Updates
Not being prepared for additional costs can set you back dramatically to the point where you're forced to move on from your home. Don't make this mistake and have a budget set and ready so you know exactly what to be on the hunt for. 
Step 2: Get Preapproved
Once you have your budget set and you know how much house you can afford, it's time to get preapproved. Having a preapproval letter from a mortgage lender such as ABSM puts you one step ahead of the competition, as you're approved for X amount of a house before you ever move to actually purchase a house. While you could get prequalified (a general estimate provided by lenders for how much you could be approved for), it doesn't carry nearly as much weight as being preapproved, which is based off of your official documentation you provide the mortgage lender. When preapproved, you've already gone through the mortgage approval process, meaning everyone else that hasn't been approved yet just got left in the dust and you're nearly at the finish line.
Step 3: Establish Wants And Needs
When house hunting, you need to set up what your wants and needs are when it comes to your future home. You may NEED four bedrooms to comfortably fit your family while you WANT a pool in the backyard. NEEDs should always be prioritized over WANTs, as your NEEDs are the dealbreakers on a house. WANTs just make the home that much better.
With your NEEDS list established, you'll be able to quickly navigate properties and immediately determine whether they're a good or bad fit for you and your family. Note, if a home doesn't seem to have one or two of the must haves, but the property seems to have the space to make it happen, you could have these with some renovations. Half the battle of buying a home is imagining yourself in it, and what you would do to it—so make sure to keep an open mind!
Step 4: Go See Homes In Person!
It's time! Going to see a home in person is drastically different from viewing a listing on an app or website. Walking through a space can let your imagination run wild and envision your future in the space. If it doesn't immediately resonate with you (or the price tag is sitting closer to the high-end of your budget), it's probably not the right one. You also gain the advantage of uncovering any faults in the home that weren't displayed in the online listing that you'll have to take care of sooner rather than later. 
With this guide at the ready, you're prepared to go house hunting! Find the perfect home for you and your family with the ABSM team at your side. To learn more about getting preapproved, contact American Bancshares today either online or give us a call at +1 (833) 927-2276.