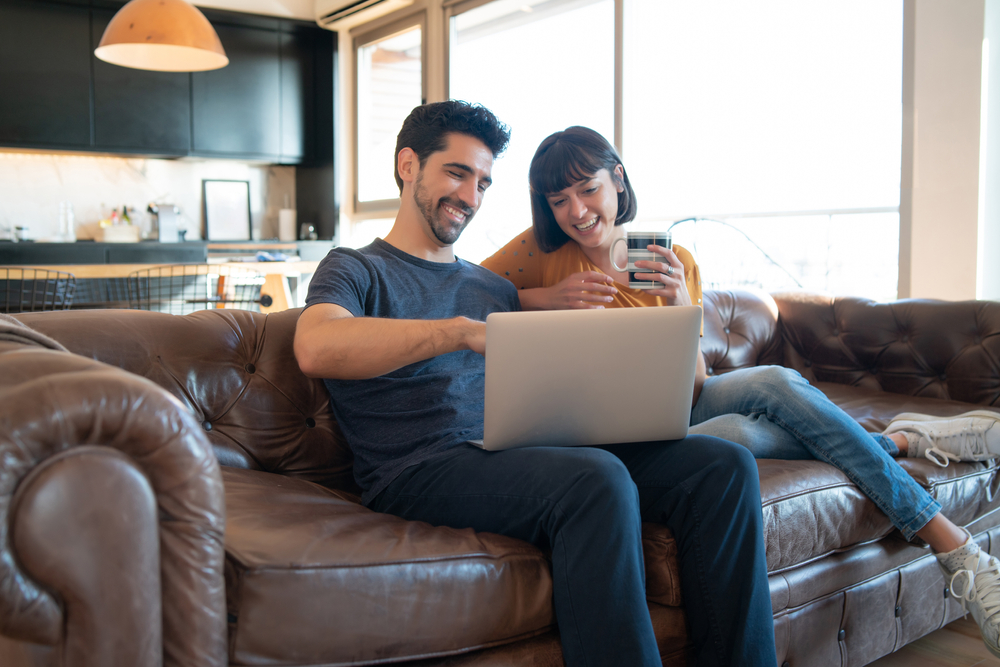 How To Buy A Home With Less Than 20% Down
May 23, 2022
Buying your first home can be exciting, nerve-wracking, and stressful all at the same time. There's a million moving pieces that you have to consider as you go through each and every step. It can be exhausting, however knowing that your future home is right around the corner is more than enough motivation to keep pushing forward. However there's likely one roadblock that stands in your way of being a homeowner: 20%. The mystical 20% down payment that everyone tells you about can make buying a home feel nigh impossible, especially as home prices continue to soar. The ABSM team is here to let you in on a secret: you don't need 20% to buy a home! In fact, you can actually secure a home for as little as 3% down! So, how can you buy a home with less than 20% down? We break down your options.
First, Where Did The 20% Myth Come From?
The myth of having to put down 20% on a home is exactly that: a myth. Started by the generations before us, it's been passed down that you absolutely need to put down 20% of a home's value if you're going to even have a chance of buying it. This comes from the 20% minimum down threshold on conventional loans before you have to pay for PMI. With soaring home costs, this likely isn't feasible for many prospective home buyers. Thankfully, prospective homebuyers aren't hindered by their down payment, thanks to several loan options they have readily available to them. In fact the average down payment for first time homebuyers was just 6%. So, what loan options are available when buying a home with less than 20% down?
Conventional Loans
With a conventional loan, the most common down payment options range from 3% to 20%. 20% down is the minimum down payment amount required before you have to pay for private mortgage insurance, or PMI.
So, if you're planning on purchasing a $300,000 home, you would need $60,000 for a 20% down payment. Likewise, you would have to pay $9,000 for a 3% down payment.
Most conventional loan down payments range from 6% to 12% on average. Home buyers try to avoid paying for PMI as much as possible, as it increases your monthly payment. You'll continue to pay for PMI until you reach 22% in home equity, or contact your mortgage lender once you reach 20%.
If you have a high paying monthly salary, but low savings/emergency funds, you should consider a low down payment option, as you'll be able to cover the monthly payments easily. Likewise, consider a larger down payment amount should you have a lower monthly salary but a large savings account, as it will lower your monthly mortgage payment.
Government Backed Loans
Government backed loans such as FHA loans and VA loans have low down payment requirements. The FHA loan requires as little as 3.5% down, as long as you have a 580 credit score at minimum. With that said, PMI is required until you hit the same thresholds as mentioned previously.
With a VA loan, you'll be required to pay 0% down, and you won't have to pay PMI on top of your monthly mortgage payment. However, VA loans are restricted to active duty members, veterans, and some surviving spouses.
Keep in mind that low down payment and zero down payment mortgage loans will still have closing costs, so you'll still need to have cash on hand to cover them before the keys get handed over.
Secure Your Future Home Today
Owning your own home in 2022 doesn't have to be an impossible dream. You can secure your own mortgage loan today with ABSM! Simply start the preapproval process today and take the first steps towards homeownership.