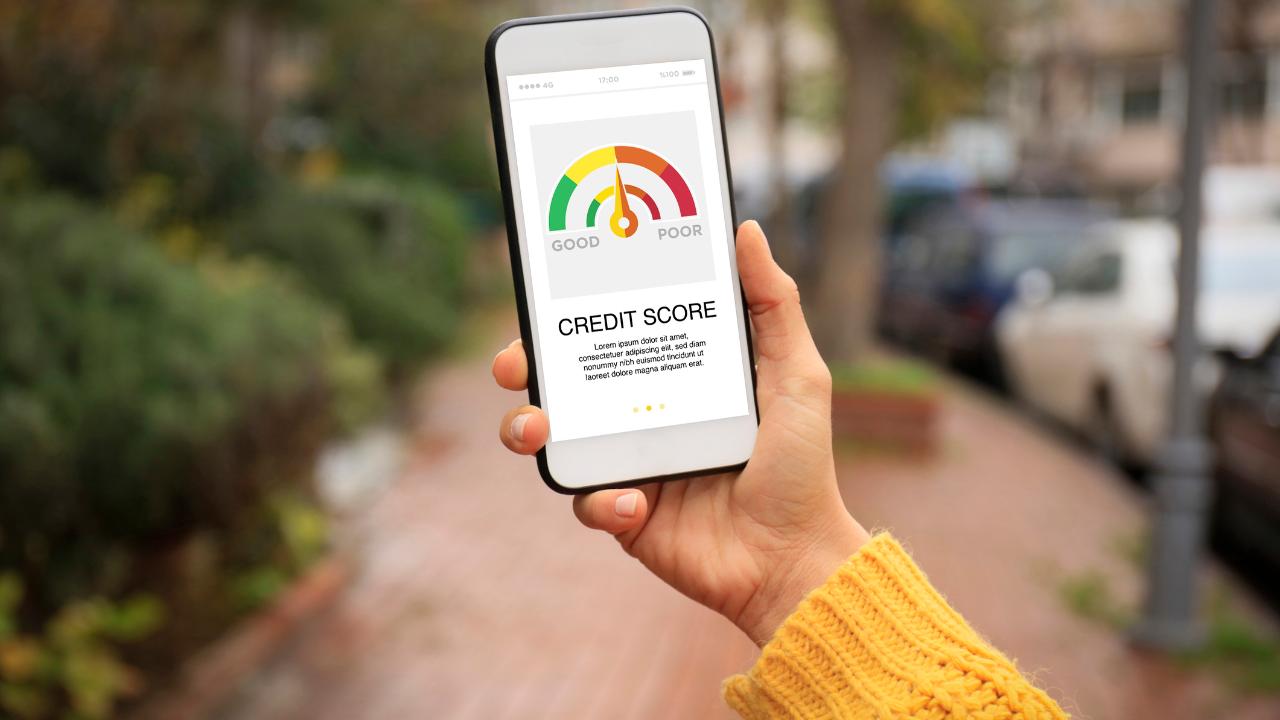 Credit Score Dropping Without Reason?
November 15, 2021
Credit score dropping can be strange. Every month, you continue the same routine of paying the same bills and making sure the credit cards are paid off, however, for some reason your credit score is changing month to month. Like the seasons, it may seem like your credit score is changing, whether it's up or down. It can seem like this is happening even if you haven't personally done anything to influence it. 
Credit score dropping for no reason can seem strange but there is a reason for it. American Bancshares wants to help break down this phenomenon and shed some light on why this can happen.
Importance of Credit Score
Credit scores are primarily used by lenders, whether they be mortgage lenders or auto lenders, to see how likely you are to repay a loan that is borrowed or to see how likely you are to make car payments on time. It can be even more important when trying to buy a house and has a big say in the rates and terms for a loan.
A credit score is determined by your personal spending history, the amount of money that is owed, the length of your credit history, what type of credit and new credit has been added, so any change in your credit score has to do with one of these changing.
Nothing Changed and My Credit Score Dropped
Credit score can change based on outside factors that you can't control, but most of the time it has to do with your spending habits and it can oftentimes not be obvious what's affecting it. 
Changing Credit Utilization
Credit utilization is the amount you owe on your credit card relative to your credit limit. This plays a role in which direction your credit score moves, so if either of them has changed, it will cause an adjustment to your credit score.
If you've been charging more to a credit card than usual, it means that your credit utilization has increased causing a drop in your credit score. The less credit utilization will keep your credit score in top shape.
It's also important to make sure your bank hasn't changed its limit on credit utilization. Banks should alert you if you're eligible for a change in credit limit, but they may alter it without ever alerting you. If they have changed it and your spending habits remain the same, it should result in a positive increase in your credit score.
Your Credit Report Had Something Reported On It 
Let's go back in time. Do you remember if you missed a credit card payment or any bill payments in the previous months? This can be a major reason for your credit score dropping.
If you have, they can take up to 30 days to appear on your credit report and your credit score won't be impacted until that time comes. A payment that is 30 days late can hurt your score, but a payment that is over 30 days late can kill your score.
If you have gone through tax liens, foreclosures, bankruptcy, or charge-offs, they can have an awful impact on your credit score. These can also take 30 days or more to appear on your report. This can cause a delayed decline in your credit score.
Closing an Account
Closing a credit card can cause a great decrease in your credit score. Closing an account limits your credit limit as well as your credit utilization ratio.
You should always be the one to have control over your accounts, but sometimes credit card companies will close them without your knowledge. The Equal Credit Opportunity Act gives creditors the power to close card accounts due to inactivity or delinquency. If there is a reason besides these, they should give you a 30-day notice before it happens.
When To Worry About Credit Score Dropping?
Credit score changing is completely normal and there's no reason for the small fluctuations. However, it's always smart to check your credit score at least once a month to make sure there haven't been any major changes.
Large changes in your credit score can indicate that something is wrong. If it isn't any of the reasons mentioned above, it could be an indication that someone has unauthorized access or you're a victim of identity theft.
The Bottom Line For Credit Score Dropping
While it can be stressful seeing your credit score drop, it can often go up or down, which is perfectly normal. It is always important to keep an eye on your credit score, however. This is especially important if you plan on taking out a loan, buying a car, or buying a house among other things.
If you're in need of further help or advice for why your credit score is dropping, American Bancshares is here to provide. Feel free to contact us through our contact page or call us at 1-833-937-2276.