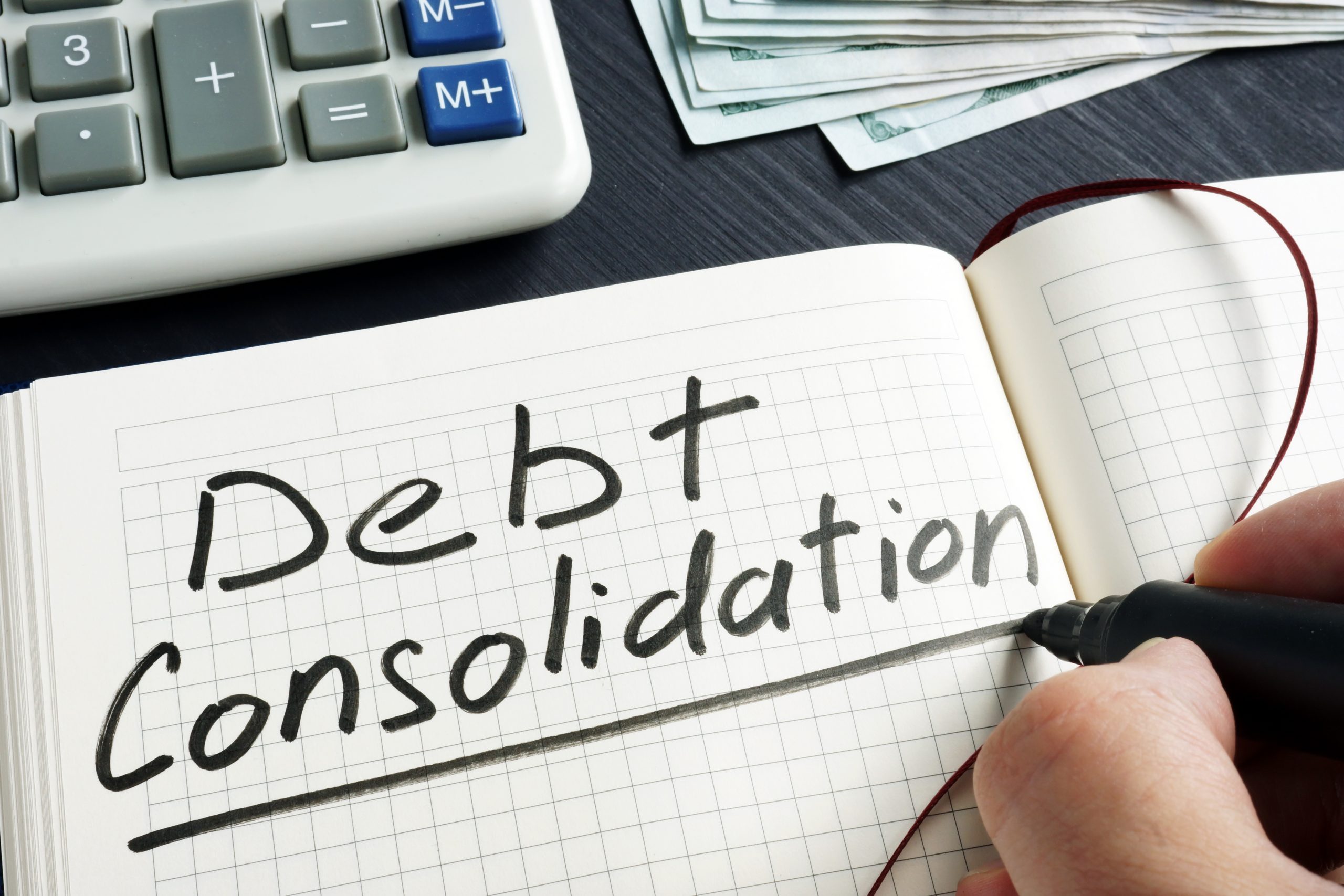 Debt Consolidation, What Is It and How Does It Work?
June 14, 2021
Bills are something that everyone has heard of and dealt with, but with all of the different services and products we need today, you may find yourself dealing with more bills than ever before. This is where debt consolidation can help provide some financial relief.
Debt consolidation is the practice of combining several of your monthly debts into one new loan. Doing this will provide you with only one monthly payment that is much more affordable and also gives you the power to reduce the amount of interest you pay on your debt.
While debt consolidation might sound like the thing you need to help tackle your debt, it may not be the solution for everyone, which is why we're going to give you the information to make the choice that's right for you. 
The first big red flag that should be looked out for is your credit score. If your credit score is too low, your debt consolidation may end up having a higher interest rate than what you're already paying. If this is the case, it may be a better idea to pursue a debt settlement that would not only consolidate your debt but also lower the amount that is owed. 
How Does Debt Consolidation Work?
The overall objective of debt consolidation is to give you a monthly payment that has a lower interest rate which in turn saves you money that can be used to further pay down debt. Usually, this requires you to work with a debt consolidation service that will set up a plan with your creditors. They will take a look at how much is owed and will craft a plan that will usually work to your benefit.
Debt consolidation isn't something that follows a set path and can be done in more than just one way. Each way comes with its own set of pros and cons and each one will have a different level of appeal to different people. 
While debt consolidation can be a very helpful tool for consumers, it must be noted that this will only happen if the consumer is willing to also make changes to their spending habits that landed them in such a position.
If you're considering debt consolidation, it's important to take a step back and address what caused this debt in the first place. If the debt was caused by overspending, consolidating all of this debt into one account could possibly lead to overspending on that new account.
What Debt Can Be Consolidated?
Debt comes in many forms and some of it can't be consolidated. Debt that is unsecured (debt that does not come with collateral) can be consolidated. 
As an example, let's say you don't pay your auto loan. If this isn't paid and debt is gathered, this can lead to the lender taking your car. In this example, your car is collateral and in turn, can't be consolidated.
Unsecured debt is debt that doesn't have any sort of collateral attached to it. This can include personal loans and basic credit card debt. 
Examples of unsecured debt include:
Credit card debt

Personal loans

Business loans

Medical debt

Private student loans 

Cell phone and utility bills