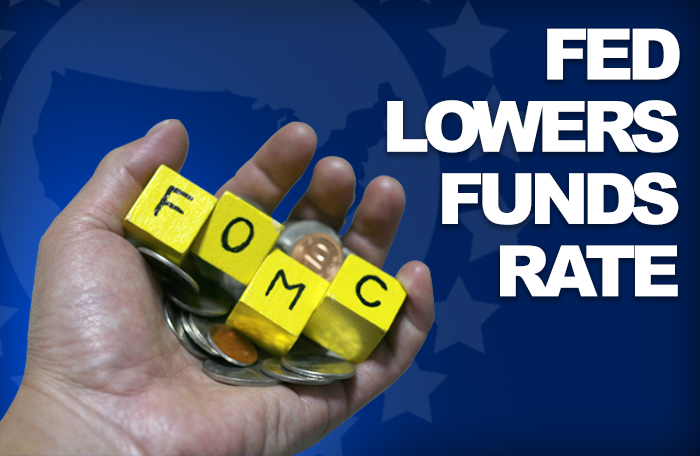 Fed Lowers Funds Rate
August 26, 2020
Lowered Federal Funds Rates
The Federal Open Market Committee yesterday lowered the federal funds rate for the first time since the Great Recession.
The FOMC lowered the federal funds rate by 25 basis points, following its policy meeting yesterday.
The FOMC also voted to reduce its balance sheet of mortgage-backed securities purchases beginning in August, rather than in the fall.
Funds Rate Cut Commentary
Mortgage Bankers Association Chief Economist Mike Fratantoni said the rate hike came as no surprise. "The rate cut was clearly telegraphed in advance, and was fully priced into mortgage rates," Fratantoni said. "However, the Fed continues to try to interpret conflicting signals from the economic data. Globally, growth continues to weaken, as trade tensions persist. On the other hand, in the U.S., job market and consumer spending data remain strong, and inflation ticked up a bit in June."
Fratantoni said given these mixed signals, it was not surprising that there were dissenting votes in favor of keeping rates on hold at this meeting.
The MBA forecast calls for mortgage rates to hold steady around 4 percent over the next few years. "This should provide ongoing support for homebuyers by increasing affordability, particularly in light of the slower pace of home-price growth we have seen so far this year," Fratantoni said.
Matthew Speakman, economist with Zillow, Seattle, agreed that the market had anticipated a rate cut for several weeks. "The more pressing question had been whether the reduction would be a quarter percentage point or half," he said. "Chairman [Jerome] Powell has been transparent about the reasons behind today's stimulus, including slowing economic growth globally, trade-related uncertainty and stubbornly low inflation. Because this move was widely expected, the immediate impact on bond markets, and thus, on mortgage rates, was far less pronounced than is typical."