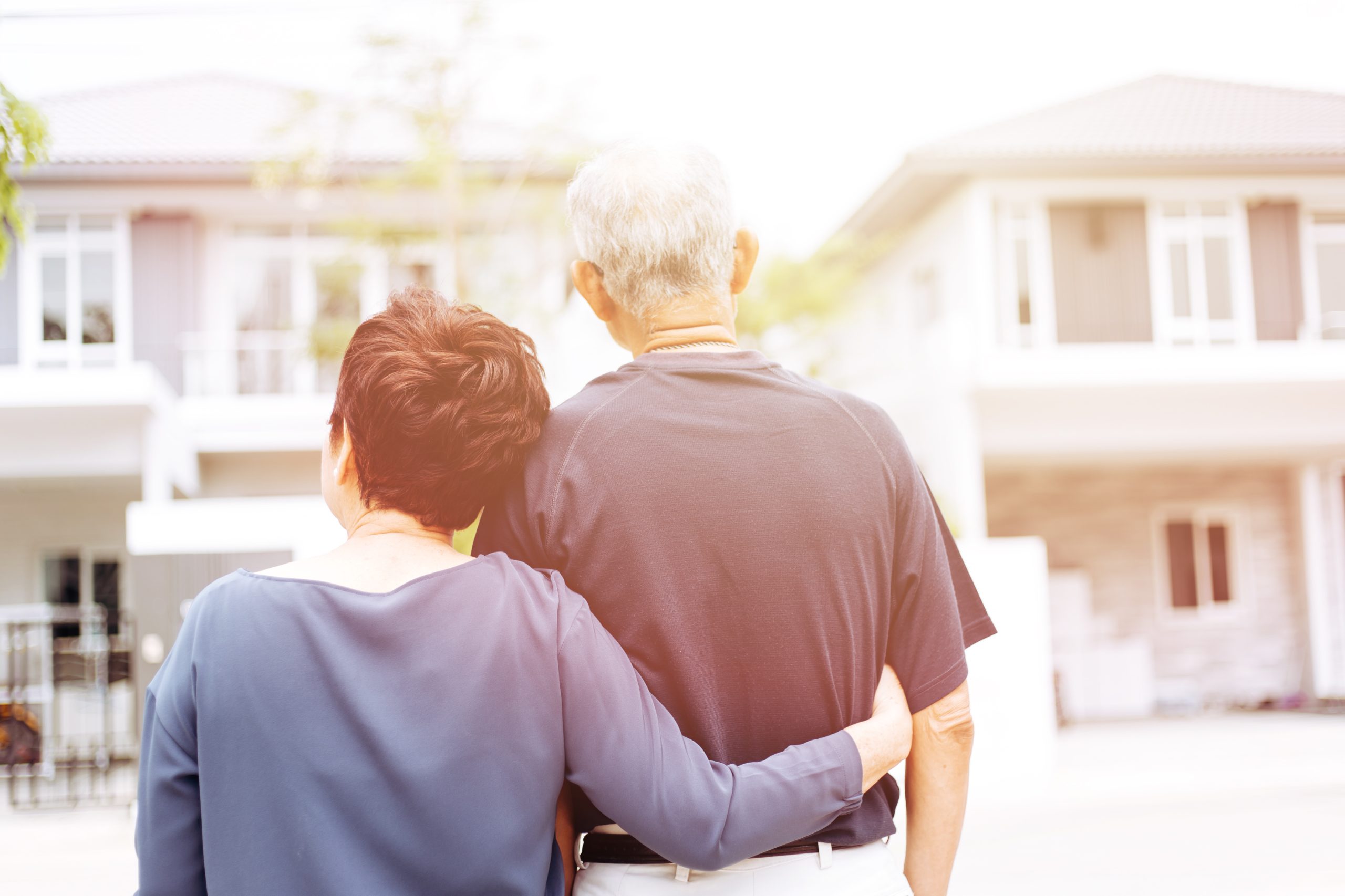 What Is Home Equity And How Can I Use It?
January 3, 2022
Home equity is incredibly useful, offering homeowners a real path towards paying off their debt, tackling those home improvement projects they've talked about for years, or having an emergency fund readily available. But what exactly is home equity, how does it work, and how can homeowners access it? The American Bancshares team answers some of the most commonly asked questions about home equity and how you can make the most of it.
What Is Home Equity?
Before you access your home's equity, it's important to understand what it is first. Simply, home equity is how much of the house you actually own. You can calculate this very easily by subtracting how much you owe your mortgage lender versus how much the house is worth. Over time you'll make your mortgage payments, reducing the overall amount you owe over time—the amount you've paid is your home's equity. 
If you paid the 20% down payment when securing your conventional loan, you own that much equity in the house from the get go. Each subsequent mortgage payment gets added onto that amount until you've paid your mortgage in full and own 100% of the house, or 100% equity!
Keep in mind, it can be difficult to calculate equity in your home as it tends to fluctuate. As the housing market gets hot and the value of your home rises, so does your equity in the home. On the other side of the same coin, if the market takes a downward spiral, your equity will decrease as the value of your home decreases as well. 
Additionally, you can pay down the principal to increase your equity in the home sooner. Typically, the first few years of your mortgage all payments go towards the interest rather than principal (or the remaining balance on the mortgage). This means you aren't building any equity in the home until the later years of the mortgage. To gain equity sooner, you can begin to pay more than the required monthly mortgage payment, and inform your lender that you want it to go towards the principal. 
What Can I Use My Home Equity Towards?
The reality is: what you use your home's equity towards is entirely up to you. There are no restrictions from lenders on what the money goes towards, however we strongly recommend only utilizing it towards things that will appreciate in value. This means things like cars, boats, vacations, or other expendable purchases should be avoided. Some of the most common things homeowners put their home equity towards include:
Home Improvement Projects
If you've been dreaming about remodeling your kitchen or replacing your roof but don't have the cash readily available for such a cost-intensive project, you can take equity out of your home to cover the costs. By paying for the labor and construction via home equity, you'll end up paying much less in interest versus getting a loan or using credit.
Paying Off Private Mortgage Insurance (PMI)
When you originally purchased your home, you may not have had enough to afford the 20% down payment. So, you had to tack on PMI to cover the remainder. This is a payment that most homeowners aim to pay off as soon as possible, as it's a cost they pay for, but only protects the lender. With a conventional loan, PMI is automatically cancelled once you hit 22% equity in your home, however you can cancel it as soon as you reach 20% equity.
Feel you've reached 20% equity? Contact your lender as soon as possible so they can appraise the home and verify.
Paying For College
College is a very costly expense, with student loans looming overhead and your children's college tuition down the road. Student loans tend to come with high interest rates, which is why many homeowners elect to utilize their home equity to help provide cash for paying off tuition costs. 
How To Access My Home's Equity
To access your home's equity, you can utilize a cash-out refinance. This allows you to take cash out of your home while getting a new mortgage. You'll replace the current mortgage with a larger one and receive the difference in cash. Your refinanced mortgage will pay off your current mortgage, so you'll still only have one payment. 
As mentioned, the cash you receive can be used for whatever you wish, it's up to you! It's entirely tax-free, so you can put it towards that dream project, or buying a second property.
Looking to secure your home's equity with a cash-out refinance? Simply visit ABSM's quick refinance form to see if you qualify today! Have questions about refinancing your home to access your equity? Contact us today online or give us a call at +1 (833) 937-2276 to speak with a team member!