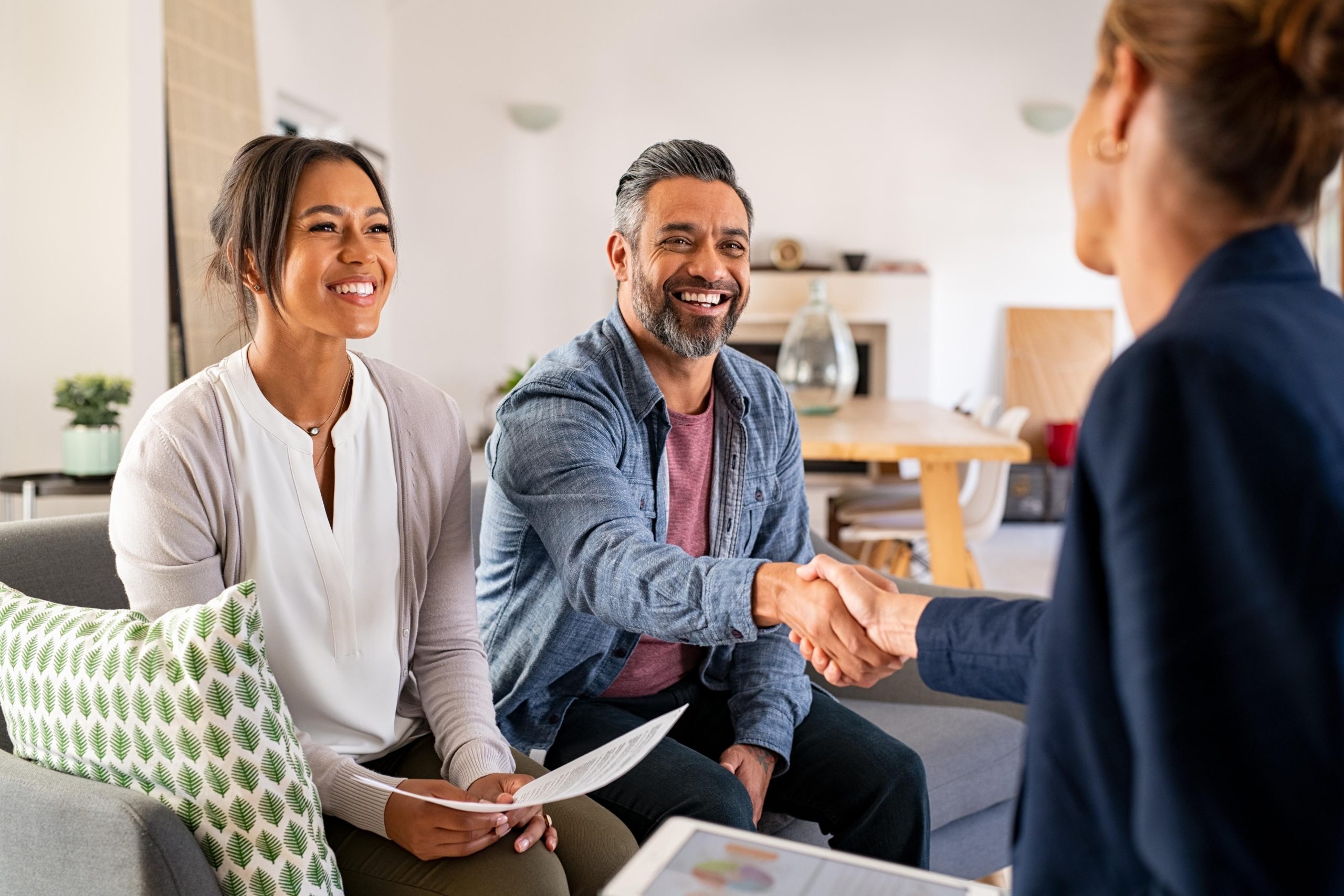 How Can I Negotiate Home Price as a Buyer?
March 14, 2022
Buying a new home is an exciting, yet expensive, time. Being able to understand the mortgage process, personal finance, and what you're looking for in a home can go a long way in the search for a home. Many buyers don't realize that when they find a home that ticks all of the right boxes, they don't have to pay the full listing price. American Bancshares wants to share a few ways that you, the buyer, can get the home price lower than what you see. 
Can You Make a Lower Offer?
While it can feel odd to negotiate the price of a house, you can offer less than what a seller is asking for. The seller doesn't have to accept the offer, but they can begin negotiating with you if you're interested in the home. During the negotiation process, it's important to consider your desire for the home and how much you're willing to spend. 
Tips for Negotiating Home Prices as a Buyer
Knowing how to correctly negotiate the price of a home can help you get a better deal. You aren't the only one making an offer so you need to know how to do it correctly and not turn off the buyer. 
Tip 1: Partner with a Real Estate Agent
You may want to start this process with a little help. Hiring a real estate agent can help serve as your partner during the home buying process. They'll help you find homes and make offers that are appropriate. They can also help you with:
Find what you want in a home

A better understanding of the home market

Find homes that meet your needs

Arrange showings

Be the middleman between you and the seller
Make sure you find the right real estate agent for your needs. Some real estate agents haven't had experience with negotiating. 
Tip 2: Motivation of Seller
Gauging how motivated a seller is will help negotiations move along smoothly. As an example, a seller must sell their home first before buying a new one. This means they will want to sell their home at anything but a loss. On the other hand, someone who doesn't need to sell their home but listed it to see what they would get will be more likely to turn down any offer that isn't the asking. 
Here is some information that can help you gauge the motivation of the seller:
How long has the home been on the market? The longer a home has been on the market, the more likely it'll accept a lower offer.

How many offers have been made? If they haven't received any offers, they're more likely to accept the offer.

The home has been foreclosed on. This means they may take whatever they can get.
Tip 3: Be Realistic
No matter what state the market is in, you want to be realistic about your offer. This means being realistic about what you can pay each month and if you approved a mortgage for the offer amount. 
Getting pre-approved for a mortgage is a great idea because it lets you see how much you will have to pay monthly. It also shows to the seller that you're serious about buying and it can go a long way with negotiating. 
On the other hand, you also have to think about the seller and if they would be willing to accept your offer. Lowball offers can be seen as insulting and it can push the seller away altogether. 
Tip 4: Be Enthusiastic, But Not to Enthusiastic
You may have been told that the key to negotiating is to keep a straight face. In the world of real estate, it's a good idea to demonstrate that you're interested in the home. The seller has called the place "home" for years so they want to see that a buyer is genuinely interested in the home. If it comes down to two offers, the seller could be more interested in the person who seems excited about moving into the home. Just don't overdo it and make sure that buying that home will be a smart financial decision. 
Be Smart About Negotiating
As a buyer, you have the power to spend as much as you want to spend. The power of negotiation can help you buy a home for lower than what it's listed if you follow all the correct steps. If you're planning to buy a house, you'll need mortgage loan options that work for you. American Bancshares is here to help. Visit our contact page to get started.