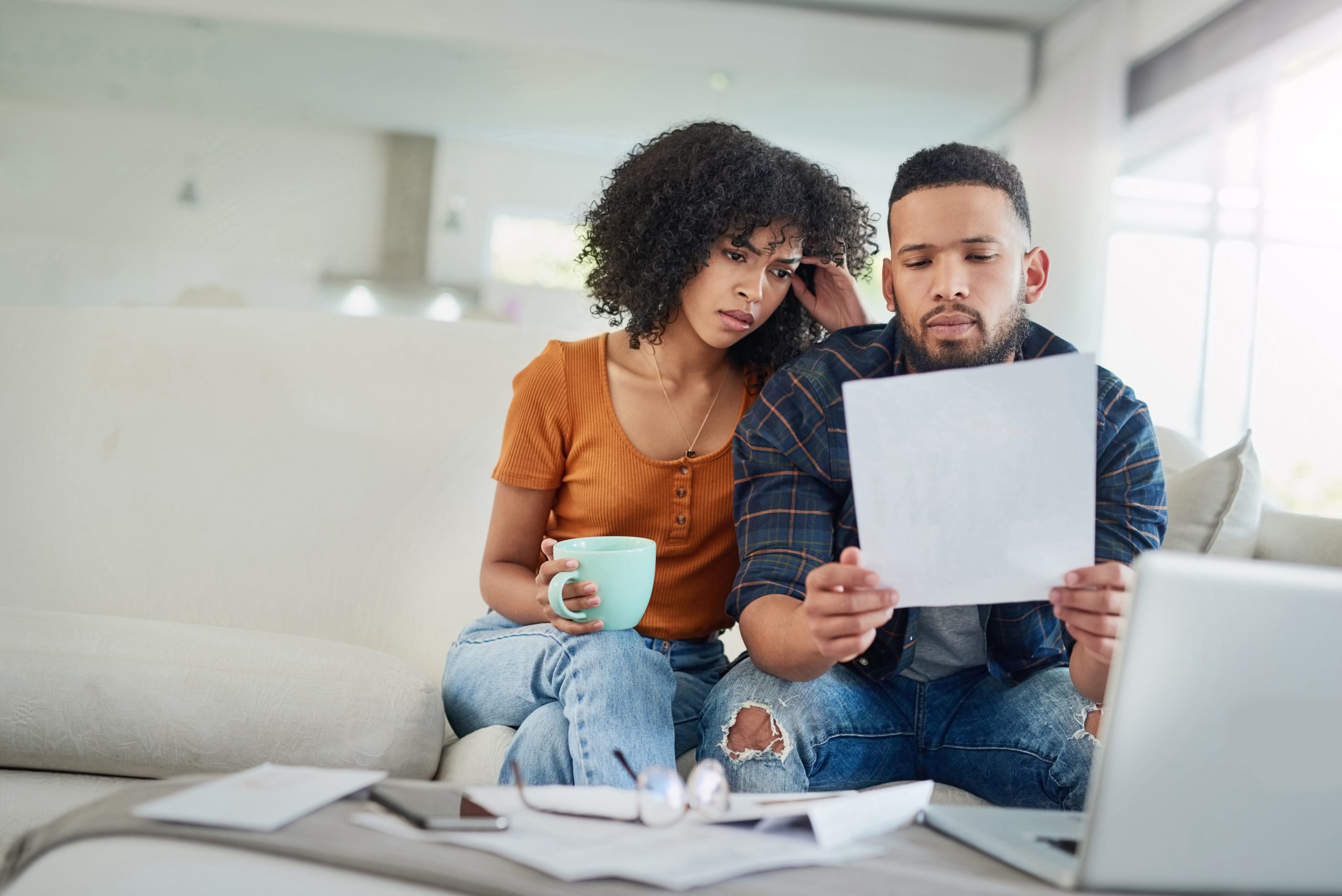 How Does Inflation Affect Mortgage Rates?
November 8, 2021
While we typically think about rising inflation rates when it comes to our day-to-day necessities like a gallon of gas or groceries, it can affect average mortgage rates. While it doesn't directly affect the rise and fall of mortgage rates, inflation rates move in tandem with mortgage rate trends. Simply: when inflation is up, so are mortgage rates. When mortgage rates are down, inflation also moves down with it. So how does inflation affect mortgage rates if they aren't tied together?
What Exactly Is Inflation?
We hear in the news how inflation rises and falls, and how it affects our day-to-day lives, but what exactly is it? By definition, inflation is the decline of purchasing power of a given currency over time. This means that over time you're able to buy less for the same amount of an item. That's why your parents may remember things like bread and gasoline costing much less in their time. Inflation typically occurs when a country's money supply steadily outgrows its economic growth. 
So How Does Inflation Tie Into Mortgage Rates?
As discussed, inflation does not directly affect mortgage rates, however they do move in tandem together. As inflation rates rise, so does the general cost of living. With the lowered purchasing power of the American dollar, more has to be spent to equate the same standard of living you're accustomed to. With this comes higher mortgage rates caused by higher interest rates set by the Federal Reserve.
The Federal Reserve, not the government or a private company, determines mortgage rates. The fixed-rate mortgages that are tied to Treasury bonds will generally increase when interest rates on these long-term investments go up – just as they do for 30-year mortgages.
The federal funds rate is the interest rate that banks lend to one another overnight. This affects short-term loans, such as adjustable mortgages and personal lines of credit with no set term length.
The mortgage rate is ultimately determined by 10-year Treasury yields. If the yield increases, then rates will also likely increase; conversely, if it decreases in value then interest rates could drop accordingly for you as well. So when investing your money into something like mortgages be sure to keep an eye on these things because they're tied closely together which means that any change can potentially affect both investments negatively or positively over time depending on how high up their cycle goes (i.e., inflation).
Inflation/Mortgage Rate Trends For 2021 And Beyond
It's impossible to accurately guarantee what's to come in the future when it comes to inflation and the corresponding mortgage rates. With that said, the current inflation rate sits at 5.3%, up from 1.4% in January 2021, well above the 2% that the Federal Reserve strives for. 
2021's rise in inflation rates was likely caused by the reopening of the economy following the 2020 lockdown, which in turn led to an increase in goods and services that was met with a shortage of supply in goods and services. 
Drastic supply chain disruptions have led to a stark increase in daily commodities. As the world continues to stabilize in the coming months, we should expect to see a fall in inflation, and thus a fall in mortgage rates with it.
Interested in learning more about current mortgage rates? Contact the ABSM team today and we'd be more than happy to assist!