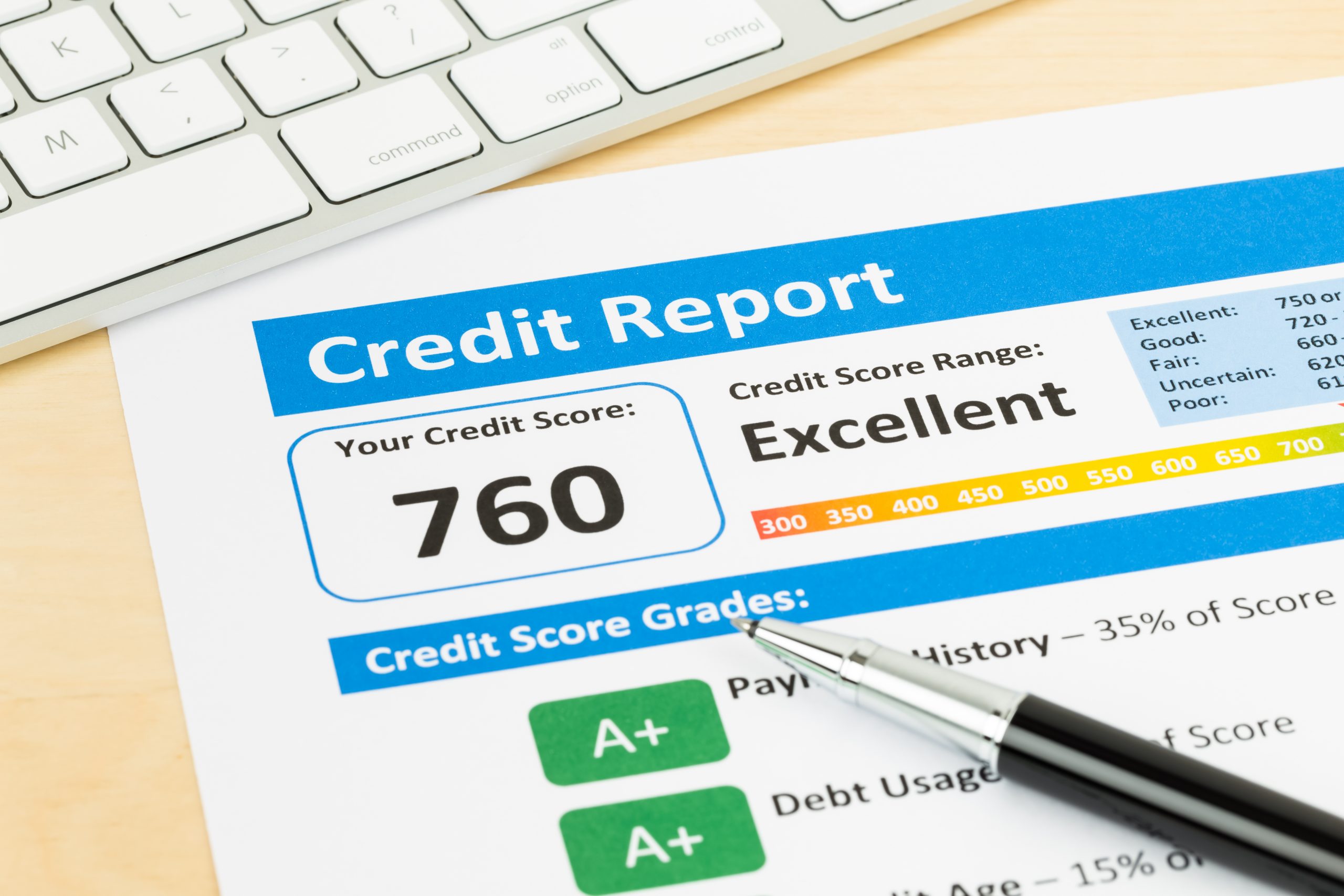 How To Improve Your Credit Score To Buy A Home
August 16, 2021
Like any major purchase in your life, your credit score is one of the most important things lenders review when determining your risk level in repaying the loan. Interest rates on loans scale entirely depending on what range your credit score falls in. Recently, the average credit score in America has just become a little over 700. This is usually good enough to get you approved for loans and other forms of financial assistance. But what if you're still struggling? What do you need to know about your credit score in order to improve it? We've compiled some tips below that will help you figure out how to improve your credit score!
Pay Your Bills On Time
Your payment history is the largest factor in determining your credit score. According to myFICO.com, while there's a myriad of different pieces that go into determining your credit score puzzle, your payment history makes up 35% of your score. Paying your bills on time (car payment, phone bill, utilities, monthly credit card statement, etc.) will be the most crucial part of fixing your credit score.
Making late payments can and will severely hurt your credit score, as they typically lead to collection accounts, repossessions, foreclosures, and possibly bankruptcy. Unfortunately, you can't erase late payments from your credit report. The only way to keep them off your report is to make consistent payments. Eventually, late payments will be removed from your report, however it takes seven years. This is a long time to wait to buy a home, so make sure to stay on top of paying your bills consistently and on time.
Keep Your Balances Low
The second-largest component that shapes your credit score is your credit utilization. It feels great using your credit card to buy whatever you want/need, however overusing your credit cards can be a detriment to your score when trying to buy a home.
High credit utilization tends to appear as though you're in a financially unstable situation to lenders, making them less likely to approve you for a home loan. The general suggestion is to keep all of your credit cards at around 20%-30% of your overall credit limit. That means, if you have one credit card with a limit of $5,000, you shouldn't be using more than $1500. 
This shows lenders that you aren't relying as much on your credit to get by, decreasing your risk levels and making it more likely that you get the home loan. To work on your credit utilization, either pay off or pay down your credit cards monthly to keep them well under that 30% utilization limit.
Avoid Opening Too Many New Lines Of Credit 
If you don't have an extensive credit history, we greatly advise against opening multiple credit lines at the same time, especially if you're planning on purchasing a home soon. Once again, while it's a good feeling to have the funds available to make several purchases, you open yourself up to far too much risk in paying off your credit debt. Uncontrollable credit usage across multiple lines can lead to you defaulting on a payment and thus hurt your credit score in the process. While buying a new home, avoid "new credit", and stick to using the credit lines you actively have available. 
Keep Tabs On Your Credit Report
It may seem like figuring out your credit score is a guessing game, but it doesn't have to be. In fact, you're able to check your credit report for free through the three credit reporting bureaus websites: TransUnion, Experian, and Equifax. Each will give you a detailed outline of what your score is with that bureau, and how that number was calculated. Each year, you should make it a habit to review each credit report and scan for the following: 
Incorrect Or Duplicated Accounts

Identity Theft or Fraudulent Accounts

False Payment Statuses

Outdated Account Details
This will allow you to directly affect and repair your score manually. Thanks to the Fair Credit Reporting Act (FCRA), you're able to get a copy of the report from each bureau every 12 months. Any discrepancies in your report that you find can be reported directly to each credit reporting bureau through their website, which you can find below!
If you've taken all the necessary steps to improve your credit score and you're ready to buy a home, contact the mortgage lending team at American Bancshares! We're ready to help you get the house of your dreams, simply contact us online or give us a call at 1-833-937-2276 to be connected with a mortgage lender today!