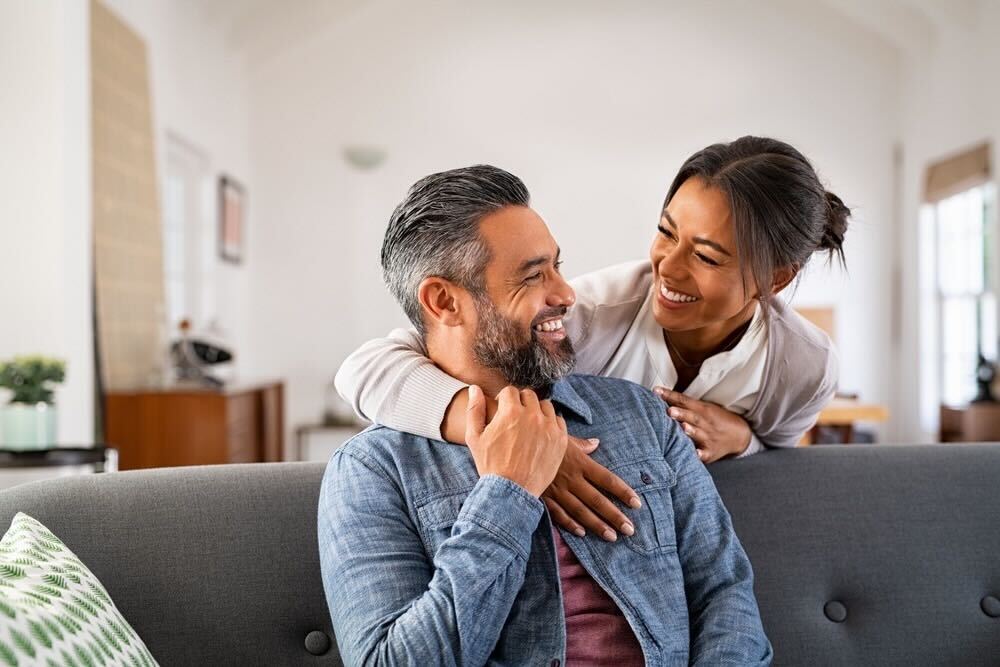 How To Purchase A House As An Unmarried Couple
April 11, 2022
Over the last 20 years, we've seen unprecedented growth in the number of unmarried couples living together, jumping from 6,000,000 to 17,000,000. Couples are eagerly living with one another for a number of reasons. Whether it be to get to know each other better or to split the cost of living with someone you can trust, the number of unmarried couples living together is sure to continue to climb. If you're an unmarried couple looking to purchase a home together, there's a few factors you should consider before jumping to sign on the dotted line.
Establish Who Is Applying For The Mortgage
Purchasing a house together is a big commitment, which is why it's important to set yourselves up for financial success throughout the entire purchasing process. When applying for a mortgage, you'll have to decide who will be actually applying, as you can't apply jointly. Whoever has the stronger financial situation should be the one to apply, as you'll have a much better chance of getting approved. To decide who's in the better financial position to apply for the mortgage, you should review each other's:
Credit Score
Debt To Income Ratio
Income
Additional Assets
Employment Status
Whoever has the higher credit score & financial picture will likely secure better mortgage terms.
Figure Out How You Will Hold The Title
The title of the property is your proof of ownership of the property, as well as any potential liens placed against the home. When deciding on who will hold the title of the property, there's a few different options available. These Include:
Sole Ownership: Where one partner owns the entirety of the property.
Joint Tenancy: This provides equal ownership to both you and your partner, where in the event that one dies, their half of the home would go to the other.
Tenants In Common: tenants in common is a type of ownership where the co-owners own an undivided interest or equal rights to enjoy property during their lives. This differs from joint tenancy because each individual holds title individually for his/her share, and can dispose of it as he sees fit without worrying about who might be unhappy with that decision later down the road.
Find A Way To Split Costs That Makes Sense
From the get go you should be working out a payment plan that works for the both of you each month for the mortgage, as well as any additional home expenses. How you choose to split up your expenses is entirely up to you, so long as it works for both you and your partner's financial situations. There's no right or wrong way of splitting up costs, as long as they get paid on time! As you make your way through the mortgage process, begin to have this conversation with your partner so you can be prepared for future expenses as they arise.
Have A Plan For The Future (Together Or Not)
The future is unpredictable, which is why you should be prepared for what could happen. Whether it be a breakup, one partner having to move, or the unfortunate event of you or your partner passing, you'll need to have a plan in place. If both partners are on the title, you'll have to determine what to do with their share of the house. In a joint tenancy, a partner's share goes to the other partner, whereas in a tenants in common the one partner's share would be divided as their will describes—which could potentially lead to either the other partner having to buy the other portion of the home, or force a sale.
Buying a home as an unmarried couple can be complex, but not impossible. To learn more about applying for a mortgage as an unmarried couple, contact the ABSM team today!