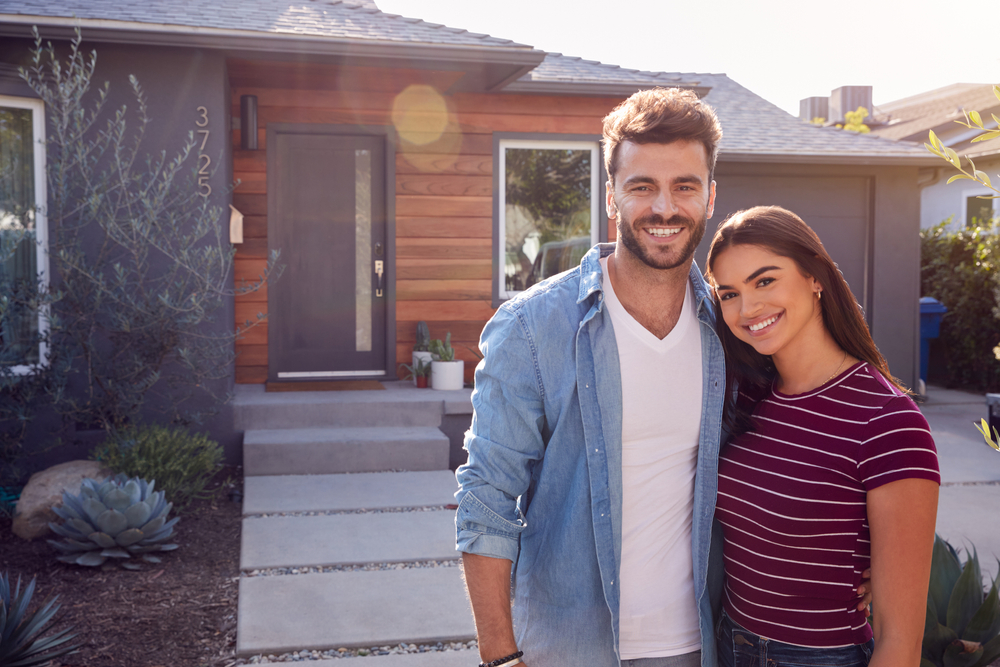 How To Qualify For An FHA Loan In Florida
August 22, 2022
As a first time home buyer in Florida, it can be scary trying to navigate the various pitfalls and dangers that come with securing a home loan. There's hundreds of factors that can affect your chances and too many loan options to discern which is the right one for you—it's enough to make your head spin! Thankfully, ABSM is here to guide you through the Florida FHA loan process, and what you'll need to qualify for it. 
Florida FHA Loan Defined
The Federal Housing Administration, or FHA, loan was designed to make home ownership an attainable goal for both first time home buyers and lower income buyers on the market. Insured and backed by the FHA, these loans present a more accessible mortgage option to those that may not initially qualify for a conventional or other mortgage loan program. 
With these lower barriers to entry, FHA loans are coupled with certain stipulations such as the requirement for private mortgage insurance, or PMI, until the buyer reaches 20%-22% in home equity.
Basic Requirements
To start, there are a few baseline requirements that every first time home buyer in Florida needs to meet to be eligible for an FHA loan. These include:
Buyer must be at least 18 years of age

Proof of Income (pay stubs, tax returns, W-2s)

Two Year Employment History

Plans For This To Be Your Primary Residence

Less Than 2 Years Since Chapter 7 Bankruptcy
If you're unable to meet any of the above requirements, you will likely be denied an FHA loan until you're able to.
To properly qualify for an FHA loan, you'll have to meet the requirements of the three following core items:
Credit Score
One of the major benefits that comes with securing an FHA loan in Florida is its low credit score requirements. Conventional loans have a hard minimum credit score requirement of 620 which may be too high for some first time buyers who are still working on building their credit, thankfully, FHA loans have a much lower barrier to entry. The minimum credit score for an FHA loan is 580.
Down Payment Amount
Traditionally, Florida home buyers have been expected to put down 20% of the home's overall value. Thus, you'd pay $60,000 of a $300,000 home, not including closing costs. With an FHA loan, you're able to put a 3.5% down payment on a home. Of course, with that comes private mortgage insurance, or PMI. designed to protect the lender, this is an added monthly cost that the home buyer pays until they reach a certain amount of equity in the home, at which point they can cancel it altogether. PMI is usually $30 to $70 per month per every $100,000 in home cost. 
Debt To Income Ratio
While it varies greatly based on the credit score of the Florida home buyer, you can typically expect to be required to have a Debt To Income ratio of 43% or less. Keep in mind that your front-end DTI, or your monthly mortgage payment alone, should be 31% or less. Your back-end DTI, or your total monthly debt payments, should be 43% or less. While there have been some cases with maximum DTIs of 57%, approval is determined on a case by case checklist.
With these in mind, you're ready to apply for an FHA loan! Before you jump feet first into the housing market, though, it's a great idea to consider being preapproved for your own loan amount! You'll be able to save time and beat the competition for your very first home. ABSM's mortgage lending officers are more than happy to assist you through the Florida FHA mortgage loan process, simply contact us today or take the first steps towards preapproval!