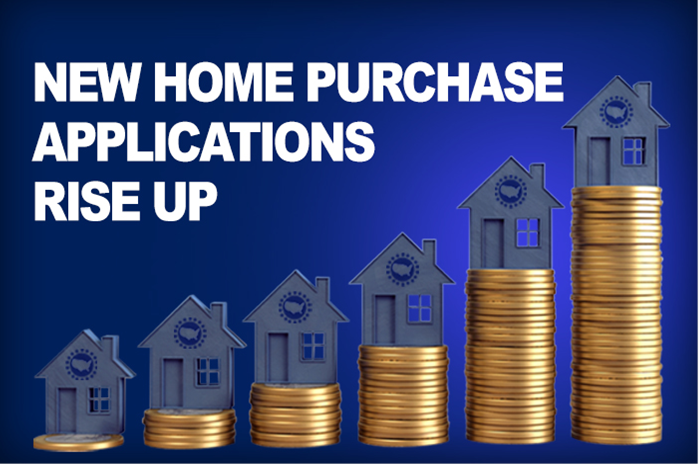 New Home Purchase Applications Rise Up
August 17, 2020
Rising Up
In a recent survey conducted by The Mortgage Bankers Association, it is revealed that new home purchases in April have risen 3 percent from March 2019. Additionally, it's revealed that new home purchase applications have risen 16 percent in comparison to April 2018. It's worth noting that these changes do not include any adjustment for typical seasonal patterns.
"There was a healthy increase in new home purchase activity in April, boosted by the strong economic and employment conditions seen in the first quarter of 2019," said Joel Kan, MBA Associate Vice President of Economic and Industry Forecasting. "Applications for new home purchases increased, as did our estimate for new home sales." -Joal Kan
Stats
The loan statistics also rose. The average loan size of new homes increased from $331,794 in March to $338,745 in April. By product type, the loans were split into the following percentages: conventional loans were 70.7 percent, FHA loans were 17.1 percent, VA loans were 11.5 percent, and RHS/USDA loans were 0.6 percent. Kan noted that new home sales have matched the highest annual pace since 2013.
Single-family home sales were estimated at a seasonally adjusted annual rate of 722,000 units in April. Additionally, Based on data from the BAS (Builder Application Survey), an increase of 6.8 percent from the March pace of 676,000 units. On an unadjusted bias, new home sales in April increased 4.5 percent to 69,000 from 66,000 new home sales in March.
NAHB
On a separate note, the National Association of Home Builders reported builder confidence in the market for newly built single-family homes. The market rose to 66 points in May. This is its highest level since last October. NAHB Chief Economist Robert Dietz said builders are catching up after a wet winter and many characterize sales as "solid, driven by improved demand and ongoing low overall supply."
These changes all show a growing level of confidence in the housing market. However, affordability challenges persist. We must continue to keep up to date with any fluctuation in the industry even with these rising purchase applications.
Have a productive week and Stay Relevant!