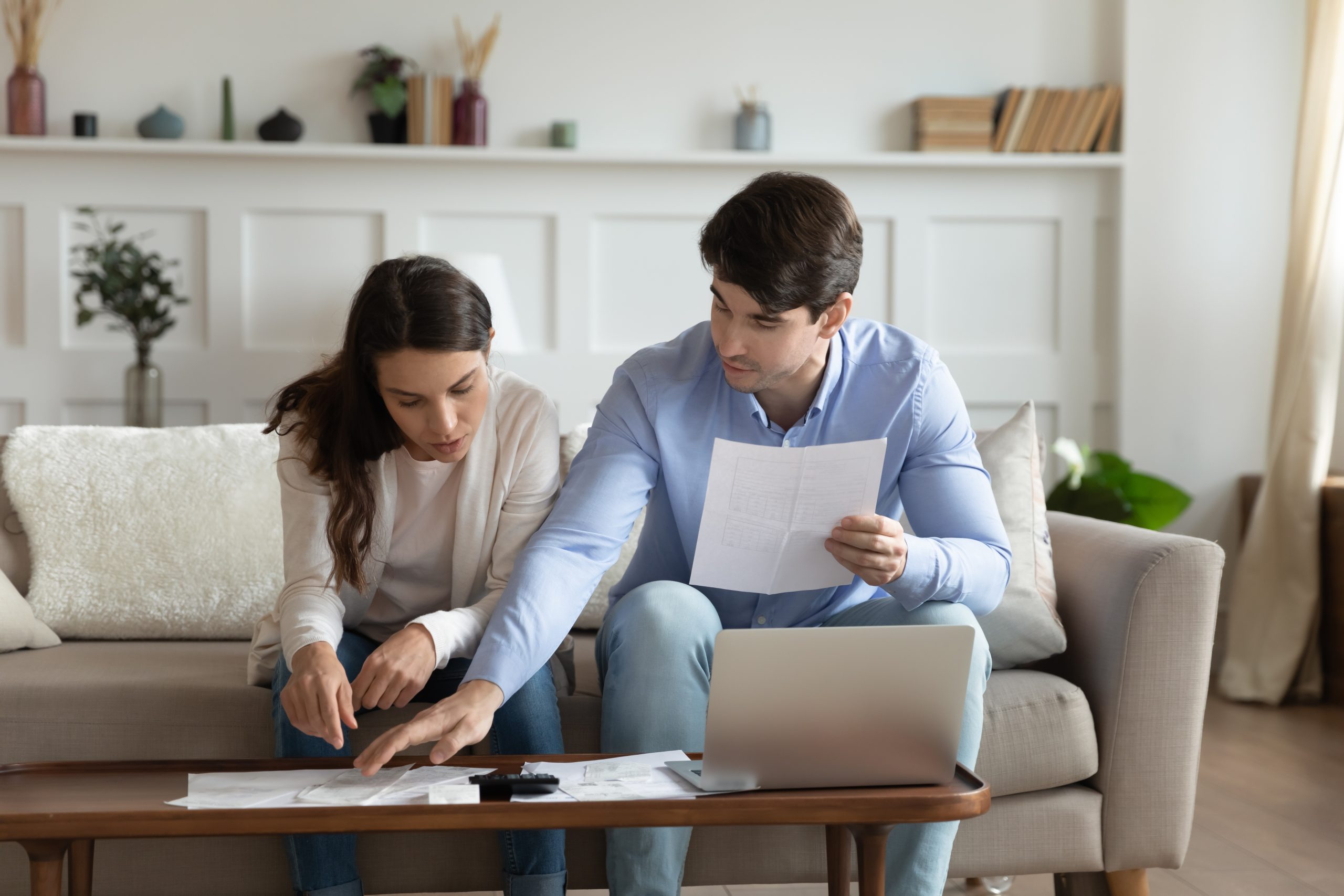 What Exactly Are Closing Costs?
January 10, 2022
You've done it—you're about to buy your first house! You've been approved for the mortgage, your bid was accepted, and you've paid your down payment. It's time for the keys to be handed over and for you to start moving your belongings in, right?
Wrong.
Before your home purchase can be finalized, there's the matter of closing costs. Too often do we find potential home buyers stopped right at the finish line of the home buying process over closing costs that they never anticipated. Prospective home buyers should be prepared to factor in closing costs to their home buying budget, or be prepared to be caught off guard when they should be celebrating. Before jumping into the market and searching for your dream home, you should be aware of what closing costs are, what they're made up of.
So, What Exactly Are Closing Costs?
As defined in the ABSM Mortgage Glossary, closing costs are expenses – over and above the price of the property- that are incurred by buyers and sellers when transferring ownership of a property. Closing costs normally include an origination fee, property taxes, charges for title insurance and escrow costs, appraisal fees, etc. Closing costs will vary according to the area of the country. Typically, closing costs fall between 3% and 6% of the purchase price. For Florida, this comes out to an average closing cost of $8,200 (including taxes).
Who Has To Pay For Closing Costs?
Both the home buyer and seller share the burden of closing costs, with the majority leaning more heavily on the buyer. With that said, you can negotiate with the seller to have them pay for more of the closing costs. These are called "seller concessions". While seller concessions can really help you out on high closing costs, there is a limit to how much sellers can take on. These limits are set by the type of mortgage loan you take. Seller Concession limits are defined below:
Conventional Loan – seller concession limits for conventional loans on your first home are broken down as such:

Down payments of 25% or more: 9%
Down payments of 10% – 24.99%: 6%
Down payments less than 10%: 3%

FHA Loan – seller concession limits are set at 6% or less of the appraised value or the purchase price – whichever is less.
How Are Closing Costs Broken Up?
Your closing costs are comprised from multiple different sources that all add up to the final closing cost amount. Some of these costs are government requirements, while others are included based on your particular situation. Before the closing meeting, you'll receive your Closing Disclosure. Your Closing Disclosure (CD) is defined as: "A closing document which provides key information such as interest rate, monthly payments, and costs to close the loan. Consumers are required to receive this form no later than 3 business days before they close on the loan".
In your CD you'll find the list and breakdown of closing costs you owe. Some of the most common closing costs include:
Fee For Your Application: Some lenders will charge you a flat fee for your mortgage application. This typically does not exceed $500
Appraisal Cost: Your loan originator will hire a third party appraiser to review the property and determine its worth. The appraiser's determination of value on the property will determine how much the lender will give you on the loan. Fees for the appraiser typically average around $450.
Fee for Credit Reporting: Costs that goes towards pulling your credit history. This typically costs around $25
Fee for HOA Transfer: If your new home is within an HOA, you'll have to pay for the transfer of the HOA policy from seller to buyer (you). This cost can
widely vary depending on the HOA. If your new home is not within an HOA, you will not need to pay this.
Homeowner's Insurance: Most mortgage lenders will require you to purchase some level of homeowner's insurance. This protects you against any damage incurred against your property, as well as if someone gets injured on your property.
Fee for Loan Originator: This fee covers the cost of originating and underwriting your loan. This cost is typically around 1% of the loan's value.
Private Mortgage Insurance: You'll be required to pay for PMI if you put down less than 20% on a conventional loan, or if you get an FHA loan.
Property Taxes: These are fees paid directly to the city and state level governments to cover the costs of things like roads, parks, and public utilities.
Closing costs can vary wildly depending on where you're buying your home and for how much, however by preparing for them and including them within your budget, you can better protect yourself from the overall cost. That way, you can guarantee that you'll be moving into your brand new home instead of going back to the drawing board. Learn more by contacting us today online, or give the ABSM team a call at +1 (833) 937-2276.