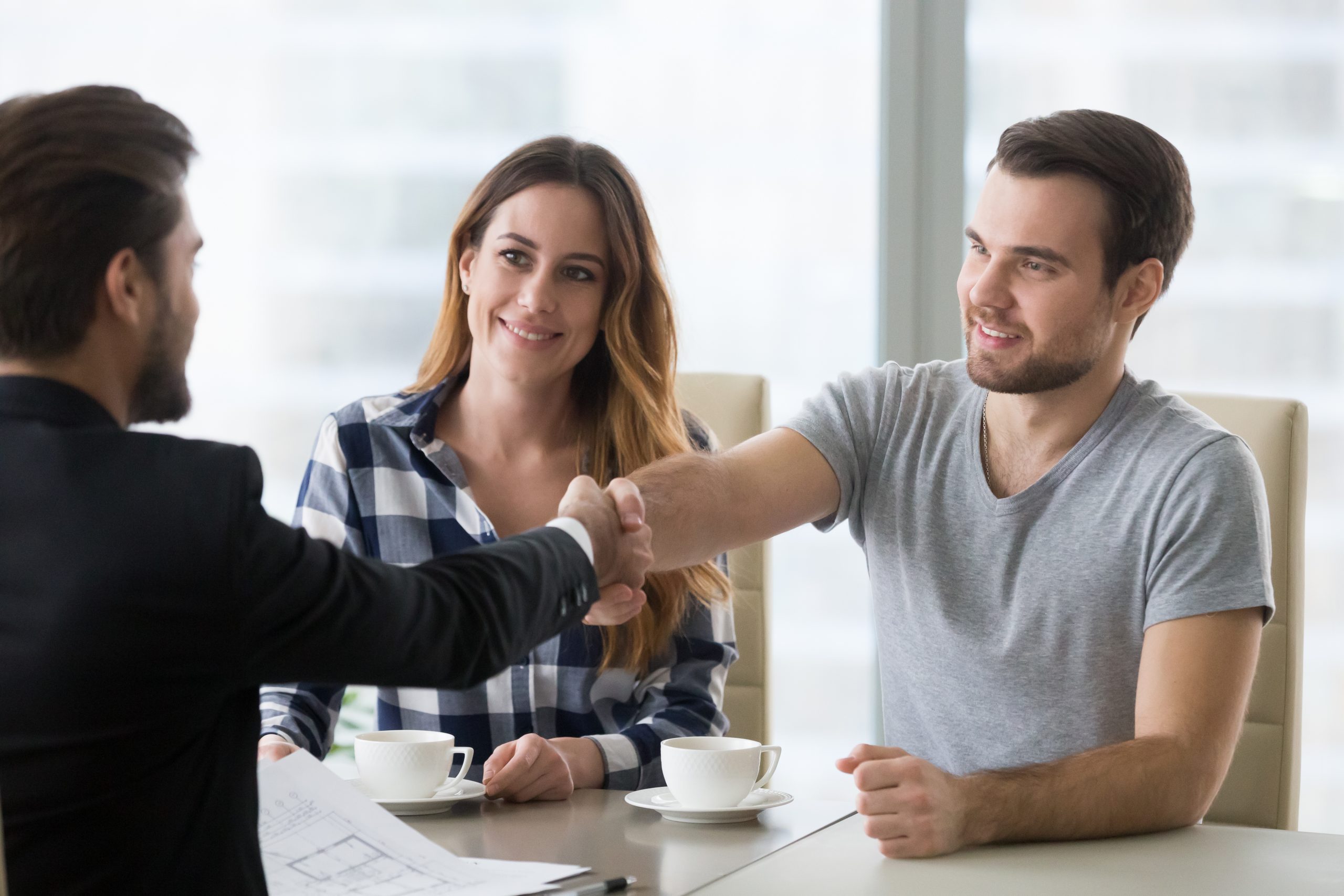 Why Go With A Mortgage Lender Vs. A Mortgage Broker
September 20, 2021
When searching for the right mortgage, it's important to know that you have a lot of options available. The mortgage industry is full of both companies and individuals ready to assist you in making one of, if not the largest, financial decisions in your life. The two main avenues that people can go down are either with a direct lender or a mortgage broker. But what exactly is a direct lender and mortgage broker, and why should you choose to use a lender? Don't worry, the American Bancshares team have the answers. 
Mortgage Brokers And Direct Lenders: Defined
Before breaking down why you should consider using a direct lender instead of a mortgage broker, it's important to understand what each one is and what they do. 
A mortgage broker is a financial intermediary that acts as a middleman between buyers and loan providers. They'll work closely with both parties to connect homebuyers to the right mortgage, allowing buyers to shop around different rates and loan options. 
A direct lender is a financial institution that provides their own loans and mortgage rates to consumers. These are typically private companies like American Bancshares that offer these loans to the general public. 
What Makes Private Lenders Better Than Mortgage Brokers?
While both options certainly offer homebuyers their own benefits, securing a mortgage loan with a direct lender is the way to go. It is true that you'll have multiple options to choose from with a mortgage broker, this usually comes with several caveats:  
Brokers are incentivized to upsell you on deals to make more in the end

Brokers may not offer the best options available, but the ones their partners offer

Mortgage brokers may offer the same rates that a direct lender might, there's no guarantee that they're better

Brokers typically have their own direct fees that need to be paid

Some loan providers won't work with brokers, leaving out valuable options when you're shopping around.

Brokered loans tend to take longer to close, which is less than ideal when you're on a tight deadline for buying a home or refinancing.
While you don't get the variety of options that a mortgage broker offers, direct lenders make the loan application process a breeze. Direct lenders handle everything in-house, from the loan processing, to underwriting, to closing, and everything else in between. There's no waiting to hear back from your broker trying to hunt down different parties throughout the loan process. Instead, you're able to handle everything with the entire team involved directly. 
Direct lenders cut out the issues that you'll find with brokers, such as baked in broker's fees. You have far more control over the entire process, as you get to speak for yourself rather than someone trying to make decisions for you. 
Don't make the mistake of using a mortgage broker, and contact American Bancshares today. A leading lender across the country, we know the ins and outs of the loan process better than anyone. Contact us to learn more about how American Bancshares can help you get started today!