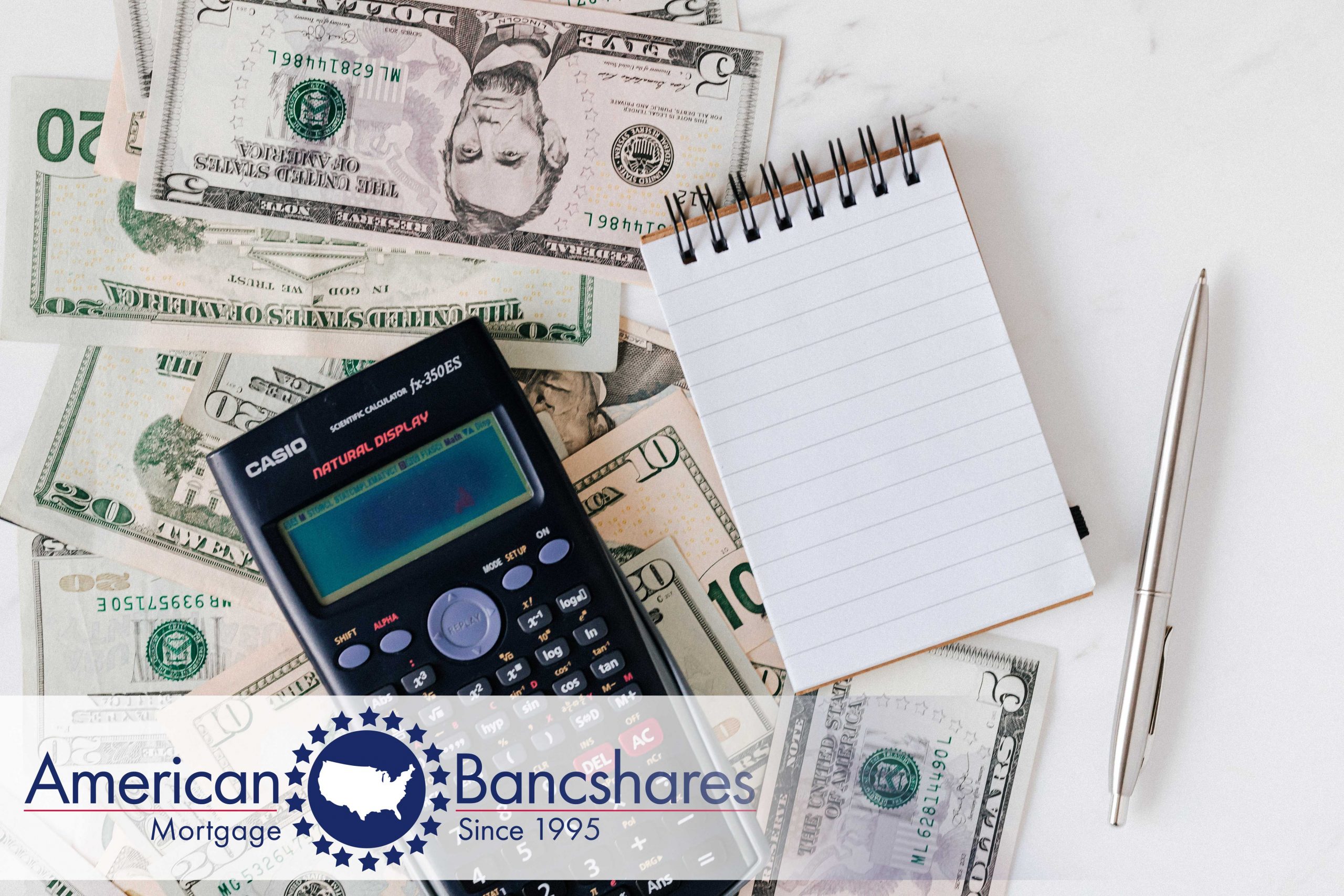 How Much Money Do You Need To Buy A House?
January 13, 2021
It is a common belief that you need to have 20 percent of the house's value as a down payment to purchase a house, but in fact, it is possible to purchase a home with as little as 3.5 percent down. While having a larger down payment can ultimately be helpful in some situations, several factors will dictate the amount you need to put up as a down payment when purchasing a home. 
In this blog post, we will explore the costs associated with purchasing a house and give you a good idea of how much out-of-pocket expenses you will have to incur during the home buying process. 
What Exactly Is A Down Payment and What Does It Cover?
A down payment is an initial out of pocket expense paid by the buyer towards the purchase of the home. This payment is made to the seller as a good-faith gesture of intent to purchase. It is given to the mortgage company and is held in escrow. This is done because most mortgage lenders require a minimum down payment for your loan to be approved. The amount is normally expressed as a percentage of the total cost of the home and this is where the popular "20 percent" comes in. 
There are additional expenses that you will incur on top of the purchase price of the home. These expenses are commonly referred to as closing costs. 
Are Closing Costs the Same as a Down Payment?
No. Closing costs are not part of your down payment but are an additional expenditure needed to satisfy the conditions of the loan. Understanding the costs you need to cover is essential to knowing just how much house you can afford. 
Let's illustrate how closing costs can affect your buying power. Say you have $50,000 to use as a 20 percent down payment on a $250,000 home. You've spent hours on Redfin and Zillow looking at homes in that price range and maybe a little higher (Just in case). Only to be surprised that if you don't have additional funds to cover your closing costs, that $50,000 may not be enough. Let's say you set aside $10,000 to be used as a down payment then you now have $40,000 which is a 20 percent down payment on a $200,000 house. See what just happened? 
So Exactly What is Included in Closing Costs?
While each transaction is unique and will vary from customer to customer, there are some common closing expenses that homebuyers will experience.
Closing costs include expenses such as:
Home Appraisal

– is the process of developing an opinion of value, for real property. Real estate transactions often require appraisals because they occur infrequently and every property is unique

Home Inspection

–

is a limited, non-invasive examination of the condition of a home, often in connection with the sale of that home. Home inspections are usually conducted by a home inspector who has the training and certifications to perform such inspections

Title Insurance

–

is a limited, non-invasive examination of the condition of a home, often in connection with the sale of that home. Home inspections are usually conducted by a home inspector who has the training and certifications to perform such inspections

Property Taxes

–

is an ad valorem tax on the value of a property, usually levied on real estate. The tax is levied by the governing authority of the jurisdiction in which the property is located. This can be a national government, a federated state, a county, a geographical region, or a municipality

How Much Will Your Down Payment Be?

Now that we have outlined what a down payment is, let's take a look at what you can realistically expect to pay. We will look at the three loan types and what each has to offer and the out-of-pocket expenses associated with them. 
FHA Loans – Federal Housing Administration (FHA) loan is a mortgage that is insured by the Federal Housing Administration (FHA) and issued by an FHA-approved lender. FHA loans are designed for low-to-moderate-income borrowers; they require a lower minimum down payment and lower credit scores than many conventional loans.
The minimum down payment on an FHA loan is 3.5 percent of the value of the home. If you are looking to purchase a home valued at around $250,000 you can expect your down payment to be around $8,750.00.
VA Loans and USDA Loans – A VA loan is a $0-down mortgage option issued by private lenders and partially backed, or guaranteed, by the Department of Veterans Affairs (VA). Eligible borrowers can use a VA loan to purchase a property as their primary residence or refinance an existing mortgage.
A USDA Home Loan from the USDA loan program, also known as the USDA Rural Development Guaranteed Housing Loan Program, is a mortgage loan offered to rural property owners by the United States Department of Agriculture.
VA loans are guaranteed by the U.S. Department of Veterans Affairs (VA), and USDA loans, backed by the U.S. Department of Agriculture. They do not require a down payment at all, so homebuyers can purchase a home with little cash upfront. VA loans are available to most active-duty military personnel and U.S. military veterans, among other groups. You may be eligible for a VA loan by meeting one or more of the following requirements:
You have served 90 consecutive days of active service during wartime

You have served 181 days of active service during peacetime

You have 6 years of service in the National Guard or Reserves

You are the spouse of a service member who has died in the line of duty or as a result of a service-related disability
Conventional Loans – A conventional loan is a type of mortgage loan that is not insured or guaranteed by the government. Instead, the loan is backed by private lenders, and its insurance is usually paid by the borrow.
The minimum down payment required for a conventional loan that conforms to Freddie Mac or Fannie Mae guidelines can be as low as 3 percent of the house's purchase price (no mortgage insurance with 20 percent down).
To be eligible for Freddie Mac the following conditions have to be met:
At least one borrower must be a first-time homebuyer

The property must be a one-unit primary residence including single-family residences, townhomes, and condos

You need at least 3 percent for your down payment

Homebuyer education is required

Freddie Mac may consider you a first-time homebuyer even if you have owned property before. If all buyers are first-timers, at least one will have to complete an approved homebuyer education course.
However, when you apply for a mortgage program, you don't just have to be eligible. Eligibility means you are allowed to apply for a loan. Qualifying for the loan means you also meet the lender's guidelines — credit history and score, assets and income, for instance.
Fannie Mae's loan stipulations are as follows: 
The limit for a

conventional loan

for a single-family home in 2021 is $548,250 (up from $510,400 in 2020) for most areas and $822,375 (up from $765,600 in 2020) for high-cost areas including Hawaii and Alaska. The FHFA sets these limits.

To obtain a loan that is backed by Fannie Mae you'll have to go through an approved lender such as American Bancshares. As an approved lender we have met eligibility and underwriting criteria that ensure the credit quality of our financing.
Will I Need Mortgage Insurance?
If you purchase a house with a low-down-payment under the FHA program then chances are you will have to pay mortgage insurance. These fees can either be paid upfront or financed as part of the loan. Be sure to speak to your American Bancshares Loan advisor about your options for mortgage insurance. FHA and VA loans will have a mortgage insurance or funding fee attached to them for homebuyers who put down 20 percent will have those fees waived. 
Mortgage Insurance allows lenders to offer low-down-payment loans and have their investment protected in the case of a borrower defaulting on the loan. 
Speak With an Expert and Get Prequalified.
Determining just how much down payment you will need to put down on your dream home can seem like a daunting task, but the bottom line is you may not need a large down payment or in some cases any down payment at all. The only way to truly find out is to speak with an expert. The experienced Mortgage Loan Originators at American Bancshares are here to help with any questions you may have. We have a passion for serving the community that is driven by our core values of commitment, integrity, and transparency. Visit us for a free consultation, and let us help you with any questions about your down payment options.