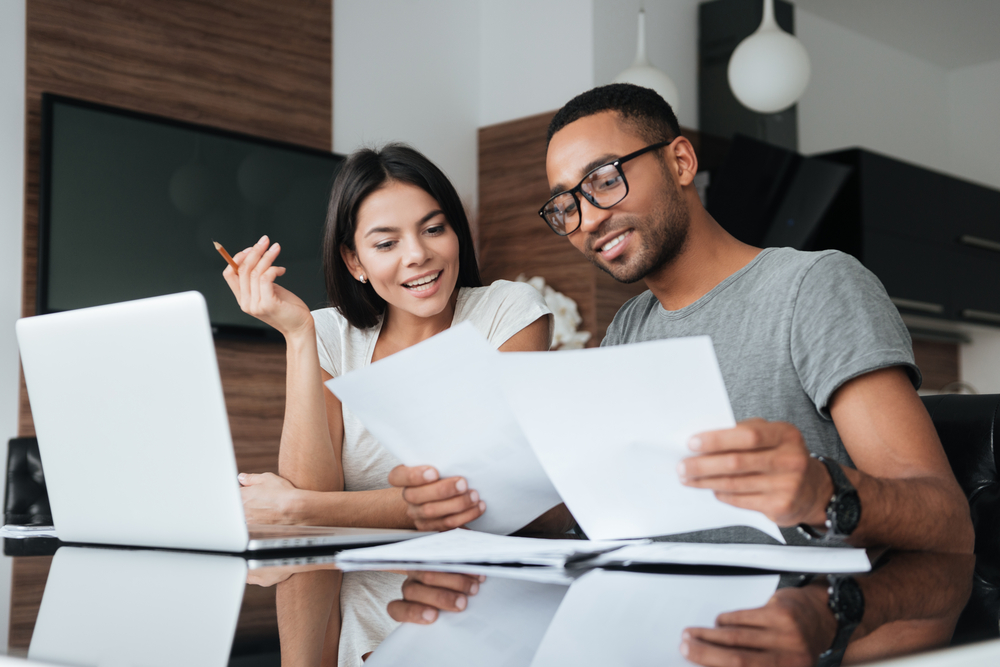 10 Tips For Getting Your Finances In Order For A Home Loan
May 16, 2022
Purchasing your first home is a big step in everyone's life. Up until this point, you likely haven't made as large a purchase as buying a home. It's a very exciting time, however there are a multitude of different pieces that you need to be aware of to ensure you secure your home loan. Having your finances in order prior to applying for a home loan will make a huge difference as you go through the entire home buying process, which is why we here at ABSM recommend these 10 tips for getting your finances in order ahead of time:
Know What They're Looking For
When applying for a mortgage, lenders are looking for one thing and one thing only: your ability to eventually pay them back in full. They want to ensure that you're a low risk candidate and you'll steadily pay your mortgage on time every single month. Every lender is different, and as such have different indicators for determining your risk. As such, there are a few common factors your lender is likely to consider:
—FICO Credit Score and Credit History
—Down Payment Amount
—Total Assets (Real Estate, Investments, Etc.)
—DTI
—Income
—Active Employment and Employment History
—Tax Returns
—2-4 Months of Bank Statements
Know What You're Looking For
If you're applying for a mortgage, you should be aware of the multiple types of mortgages that are available to you. The two most common mortgage types are conventional loans and FHA loans, each of which while similar, have different requirements and characteristics.
Get Your Credit Score Up
One of the critical pieces underwriters will review when evaluating your home loan application is your credit score. Your credit score reflects how well you're able to manage your existing credit and loans over a prolonged period of time, and thus how well you'll be able to manage a monthly home loan payment. A credit score under 620 will typically leave you denied for a home loan or one with a very high credit score. When applying for a conventional loan, we strongly recommend raising your credit score to anywhere 700 and up.
You can find tips on how to repair your credit score here.
Work On Your Debt To Income (DTI) Ratio
Your DTI is the ratio of the amount of debt you're actively carrying compared against your monthly gross income. By having a higher DTI, you show underwriters that you're having a hard time managing your debts compared against how much you're regularly making. Keep in mind that you'll want to have a To fix your DTI, we recommend zeroing in on your outstanding balances (car loan, phone bill, etc.), as well as clearing out your outstanding credit card balances. This will help lower your monthly debt, and as such lower your monthly DTI as well.
Have A Long Standing Job
One thing that can scare lenders off is a home buyer that was recently laid off, an employment history featuring short stints at every company, or even a new job that they just recently started. They want to see that you've been working for the same company for a good amount of time, otherwise it can lead to thoughts of whether or not you'll lose your job again and have no way of paying off your loan. Before applying, make sure you (and anyone else applying for the loan) have had a steady source of income for at least six months.
Start Saving Early
One of the key reasons prospective homeowners have to bow out of the homebuying process is because they don't have enough money to pay all of the costs that come with buying a home. While you do need to save a large amount for the down payment, you have to be aware of closing costs as well. Closing costs can account for around 3-6% of the entire home's value. As an example, on a $300,000 home, you would have to pay around $9,000-$18,000 in closing costs. This can catch anyone by surprise when they're not expecting it, so it's important to continually save up for every cost that may pop up during the homebuying process.
Don't Rely Heavily On Gifts
During the homebuying process, it's very common for prospective buyers to receive financial gifts from their family members and friends to help them cover the costs of buying a home. While gifts are a great way of securing a home, underwriters are weary of very large gifts. A homebuyer trying to purchasing a home with a large amount of money from a gift can scare underwriters, as it leads them to believe that this money is intended to be paid back to the source. They'll likely work to get to the root of the source of the money to ensure that it is entirely a gift, and none of it needs to be repaid before they'll move forward with your mortgage loan.
Get Pre Approved
Before you jump into the housing market, it's strongly recommended that you consider getting pre-approved for a mortgage loan well before you jump into the market. This will give you a good idea of how much you're approved for so you can go in confident that you'll find the house of your dreams. You can start the pre-approval process with ABSM here!
Keep in mind that there is another process called pre-qualification. While similar, there are distinct differences that separate the two, with pre-approval being far more important. You can learn about what differentiates the two here.
Find The Right Real Estate Agent
Once you're ready to jump into the housing market it's strongly recommended that you utilize the help of a professional real estate agent, especially if you're a first time buyer. Real estate agents will usually work with buyers for free, and typically take a portion of the sale at the end from the seller as their commission.
The real estate agent's job is to represent you as the buyer and look out for your best interests. They'll help you with viewings, offer letters, negotiations, etc. It's their job to be local experts on real estate, and as such they'll do what they can to find the right place for you. The home buying process is a huge financial investment as well as an emotional one too—real estate agents do what they can to help ground you.
Be Prepared For Anything
Buying a home is a lengthy process, one that requires a lot of time, energy, and money to accomplish. As such, there are a number of issues and circumstances that can arise. You should have enough money saved in the event your new home requires essential repairs, or if the seller counter offers at a higher amount. You can save yourself the trouble of being all the way at the goal line, only for the deal to fall through at the very last moment.
With these tips in mind, you're ready to tackle the housing market and find the right home for you and your family! Have a question about securing a mortgage that you aren't sure about? Contact the ABSM team today online or give us a call at +1 (833) 937-2276.